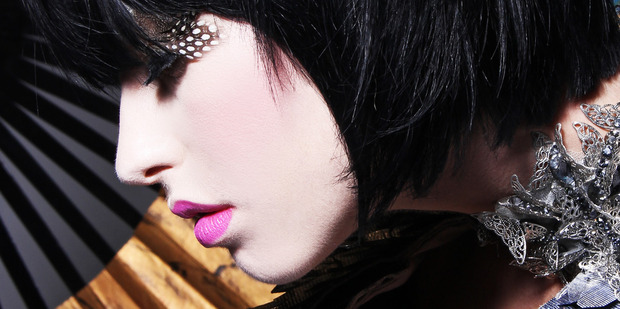 A pair of star-studded New York tribute concerts to legend David Bowie were marred as Kiwi singer Kimbra and hip-hop group The Roots abruptly pulled out.
Kimbra hasn't said why she is no longer performing, but the show would have been a major boost to her US profile, with big names like The Flaming Lips and the Pixies also on the bill.
The last Kiwi to pay tribute to Bowie was Lorde's acclaimed performance at The Brit Awards.
The Roots' main member, Questlove, went into more detail about the fracas, accusing unnamed other performers of jealously guarding their equipment.
"I've never been so insecure or petty as to deny a fellow musician use of ANY of my equipment," he wrote on Instagram, adding: "It angers me when the same courtesy is not reciprocated.
"We have patience. But we do NOT have patience for #Bitchassness. Enjoy your precious equipment," he wrote.
But Questlove, a drummer also known for the in-house band on the nightly The Tonight Show with Jimmy Fallon, acknowledged that he often has trouble "keeping a level head".
Leading US artists including Cyndi Lauper, former R.E.M. singer Michael Stipe, Blondie and Jane's Addiction frontman Perry Farrell are taking part in the shows Thursday and Friday.
The first show, at Carnegie Hall, was announced just as the shocking news came out of Bowie's death on January 10 from an undisclosed battle with cancer.
Read more:
• All Black's wife: Why I married young
• Bachelorette Dani's romantic getaway
Designed to raise money for charities that support music education in schools, the concerts were transformed into tributes to Bowie, one of the most influential artists in pop history.
A second show was added for Friday at Radio City Music Hall, another leading venue in Bowie's adopted home of New York.
Other performers include alternative rock greats The Pixies and The Flaming Lips as well as grunge godfather J Mascis or Dinosaur Jr.
Cyndi Lauper, the Mountain Goats, Michael Stipe, Heart's Ann Wilson, Debbie Harry and Jakob Dylan are also set to perform.
Concerts with multiple performers often encourage artists to share equipment to minimize pauses, in contrast to festivals where crews routinely take 20 minutes or more to set up for each act.

- AFP