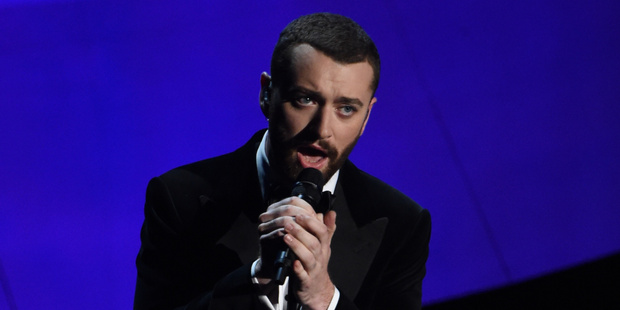 Sam Smith hated his performance at last night's Oscars ceremony.
The British singer performed his song Writing's on the Wall live at the Academy Awards, but Smith was not happy with how it all went down.
"It was the worst moment of my life," the Smith told the BBC. "Singing was horrible. I hated every minute."
Sam Smith - Writing's On The Wall - Oscars 2016 Performance@samsmithworld pic.twitter.com/2TkYX8NsoZ

— Astroplus (@Astroplus1) 29 February 2016
According to Spin.com backstage Smith was heard jokingly saying: "It's only downhill from here ...
I'm going to retire, I'm done with music!"
Read more:
• Sam Smith sorry for Oscars speech
• Lorde hits exclusive Oscars after-party
• That bonkers Oscars moment explained
People tuning into the Oscars weren't fans of Smith's live rendition of the song either, some labelling it the "worst performance at the Oscars ever".
The first one on #SkyOscars to say Sam Smith was amazing IS GOING DOWN. Worst performance at Oscars ever. #tuning

— Tommy Pearson (@tommyrpearson) 29 February 2016
I didn't think that was a good performance by #SamSmith. Usually, he's better than that. #Oscars

— Michael Portman (@MikePortmanKCTV) 29 February 2016
"Is he reenacting the Titanic sinking? What is happening?" @ShannonCollis on Sam Smith's performance. #Oscars

— tierney bricker (@tbrick2) 29 February 2016
Me watching that Sam smith performance #Oscars pic.twitter.com/MYaQlboBhu

— Gabe (@gabeharmonizer) 29 February 2016
Smith later won the Oscar Award for Best Original Song for his Spectre contribution and in his acceptance speech dedicated the trophy to the LGBT community.
However, Smith was later slammed for his speech after he incorrectly insinuated that he was the first openly gay man to win an Oscar.
Smith isn't the only Brit to suffer during award show performances. Earlier in February Adele performed All I Ask at the Grammy Awards, only to have the song riddled with technical difficulties.
"I cried pretty much all day yesterday," the she revealed to US talk show host Ellen DeGeneres after the performance.
Adele also took to Twitter to confess that "the piano mics fell onto the piano strings, that's what the guitar sound was. It made it sound out of tune."
"Because of it though ... I'm treating myself to an in n out. So maybe it was worth it."
- nzherald.co.nz