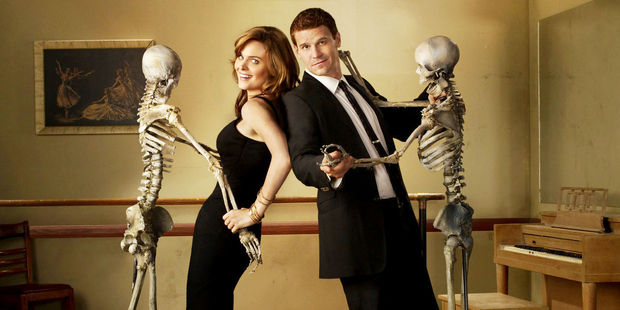 Crime drama Bones will come to an end after 12 seasons.
The long-running US series, which stars Emily Deschanel and David Boreanaz, has been given a lifeline to continue for a twelfth and final season.
Bones has faced difficult economic periods and has been threatened with cancellation numerous times, something that hasn't been forgotten by the show's creator, Hart Hanson.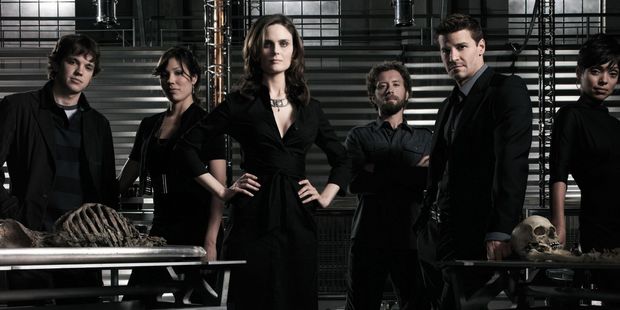 "It just shows what you can do with an amalgam of genius cast, amazing crew, cunning writers, stalwart studio, sweat, a tough economy, a mercurial network, determination, luck, magic, miracles, and the most loyal audience in the world," Hanson said in a statement.
As sad as it is to know something you have loved doing for 11 years will be ending, I am so glad we will have the opportunity to end it well

— Emily Deschanel (@emilydeschanel) 25 February 2016
Both Deschanel and Boreanaz say the final series will be for the fans.
"I am thrilled the show will have the ending it deserves for all of our amazing, loyal fans!," Deschanel said.
The writers say with the knowledge the show will continue after season 11, it gives them more leeway to write a more developed storyline to finish on.
Thank you for the most loyal, dedicated and kind fans in the world! We couldn't have done any of this without you!

— Emily Deschanel (@emilydeschanel) 25 February 2016
We are so lucky to have had the talented writers, producers, directors, fellow actors, crew members we have had on @BONESonFOX thank you all

— Emily Deschanel (@emilydeschanel) 25 February 2016
The twelfth season will be shorter than expected, only running for 12 episodes.
Bones is shown in New Zealand on Prime.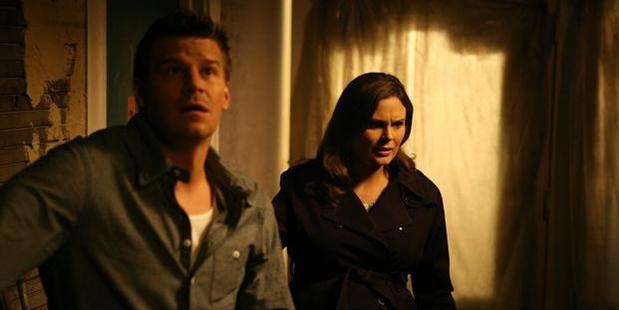 Boreanz took to social media to thank fans shortly after news of the show's 12th season was announced.
"Thank you Fans. Above and Beyond," he tweeted.

Thank you Fans. Above and Beyond. https://t.co/enzOSPSgZD

— David Boreanaz (@David_Boreanaz) 25 February 2016
- AAP