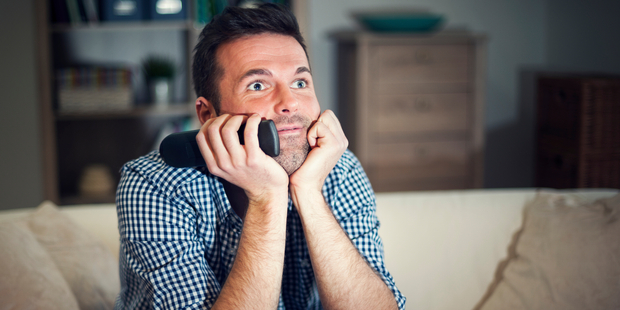 Feedback on TVNZs male-skewed channel Duke is fast filling up social media, with many calling it a "joke".
A trailer unveiling the concept was quickly shot down by online commenters, who felt the idea was "lame" and "embarrassing".
Musician, editor and columnist Lizzie Marvelly went so far as to rename the channel "Puke" claiming it was sexist to the point "it will make you want to be sick".
.@DUKETVNZ's twitter account: coz apparently the menz can only read short sentences. #PUKETVNZ pic.twitter.com/OesVfECIsO

— Lizzie Marvelly (@LizzieMarvelly) February 17, 2016
TVNZ's Duke makes me want to puke.

— Lizzie Marvelly (@LizzieMarvelly) February 17, 2016
TV One's Twitter account introduced Duke as "a baby brother" adding "welcome to the family bro!".
The post prompted one Twitter user to enter the debate, saying Duke was "massively insulting" to the audience it excluded, while underestimating the intelligence of those it hoped to attract.
Another simply changed the channel's logo to share his thoughts.
fixed it for you @DUKETVNZ pic.twitter.com/cfUhvMWV5G

— Haddles (@sexnap) February 17, 2016
Confirmed shows to air on the free-to-air service from March 20 include American Fringe, Scam City, The Indestructibles, Gotham, Agent X, Jekyll & Hyde, Beowulf, Family Guy, Two and a Half Men, Brooklyn Nine-Nine, The Last Ship and Angie Tribeca.
While sports range from AFL, NFL, World Rally Championship and wrestling to football.
Scheduled viewing will air from 6pm to midnight, with sport filling the remainder.
In response to feedback, Duke's official Twitter page changed its background to include the comment "so sexist - Ian of Tawa".
It's a move which provoked even more negativity.
Why have they done this? Who is Ian of Tawa? #tvnz #duke pic.twitter.com/KD65uWZ4xs

— Natasha Frost (@natashamfrost) February 18, 2016

- nzherald.co.nz