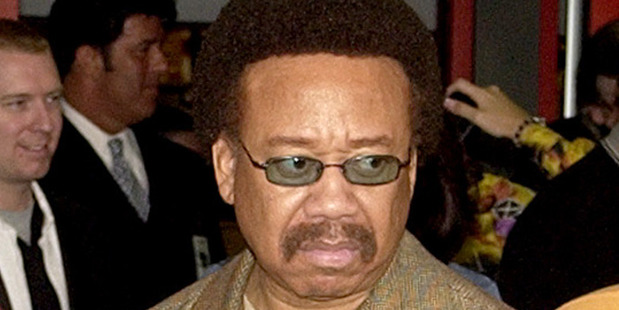 Earth, Wind & Fire founder Maurice White, who modernised the Chicago R&B sound to win a massive pop following, has died at age 74, his brother said Thursday.
White died in Los Angeles after suffering with Parkinson's for more than 20 years. His brother and bandmate Verdine White wrote a farewell on Facebook.
The singer, 74, was diagnosed with the condition in 1992, and died in his sleep on Thursday morning, TMZ reports.
The disease progressively deteriorated over the years, forcing the musician to stop touring with the band in 1994.
A former session drummer, White founded Earth, Wind & Fire in the late 1960s. The group went on to sell more than 90 million albums worldwide, displaying a flashy and eclectic musical style that incorporated his influences from growing up in Memphis, Tennessee, and workinEarg at the influential Chicago music labels Chess and Okeh.
The band's many hits included September, Shining Star, a cover of the Beatles' Got to Get You into My Life and Boogie Wonderland.
Earth, Wind & Fire won six Grammys and was inducted into the Rock & Roll Hall of Fame in 2000.
- AFP