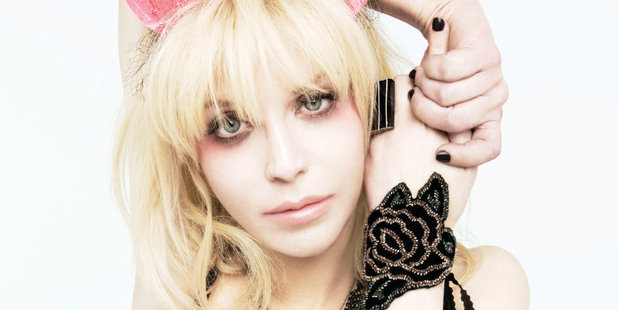 Just when you thought Courtney Love couldn't be any more shocking or controversial the rocker goes and pulls her most surprising move out of the bag - she's signed up to become an opera singer.
Granted, it's a pop opera, Kansas City Choir Boy, but it's still a bizarre move for the rock chick.
Although with Love, who recently toured Down Under, it's best to expect the unexpected.
The Hole frontwoman made a surprising move in the 1990s when she turned her hand to acting, and was particularly impressive in her role as Althea Flynt in The People vs. Larry Flynt in 1996.
The singer, who will appear in the pop opera in New York's Prototype: Opera/Theatre/Now Festival in January, told Rolling Stone how excited she was about being a part of the show.
"I love the concept, and I'm loving the music," she told the magazine.
"I'm playing it constantly. I'm looking to do things that are different. I just finished a rock tour of Australia, and it was great, but I've been doing that for a long time. I wanted to do something challenging."
Composer Todd Almond has nothing but praise for Love.
"I've always been fascinated with her," he told the New York Times.
Almond, who has also been cast as the lead male in Kansas City Choir Boy, says Love is very talented.
"I love her voice, and I think she's a great actress. And I thought she would find the character interesting."
The composer did go on to explain, however, that t it's not an opera in the traditional sense of the word.
"When I say 'opera,' I dont mean it's in an operatic style," he said.
"I mean it in the sense that it's a group of songs that tell a story. I write musicals, I write plays and I write what I call opera."
Rolling Stone says the pop opera has been described on the show's Prototype listing as "a theatricalised concept album about explosive young love tested by cruel fate, told in a series of mysterious flashbacks".
- AAP