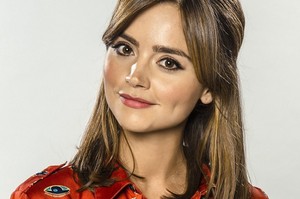 Jenna Coleman, who plays Doctor Who's sidekick Clara Oswald, will be coming to New Zealand in October as part of the Armageddon festival.
Coleman, currently starring in the latest season of Doctor Who on Prime TV alongside the new doctor Peter Capaldi, will meet fans and sign autographs at the Auckland Armageddon Expo at ASB Showgrounds on October 25.
"Jenna will be the first Doctor Who guest who is currently on the show to ever appear in New Zealand," said event director William Geradts.
Other stars appearing at the three-day event include MacGyver star Richard Dean Anderson, Breaking Bad's Giancarlo Esposito and WWF star 'Hacksaw' Jim Duggan.
Read the Herald's recent interview with Jenn Coleman about the new series here.
- nzherald.co.nz