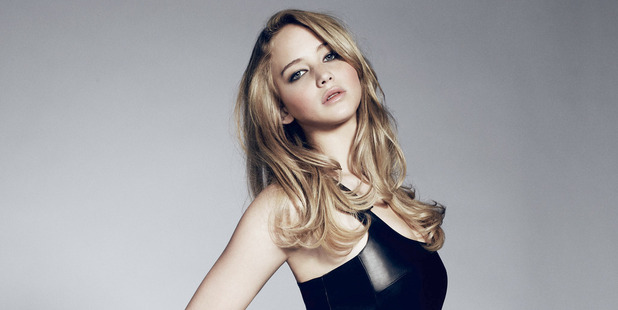 Jennifer Lawrence has contacted authorities to investigate who stole and posted nude images of the Oscar winner online, a publicist for the actress has confirmed.
Intimate images of the actress, who stars in The Hunger Games film franchise and won an Academy Award for her role in Silver Linings Playbook, began appearing online yesterday.
About 60 pictures of Lawrence in varying stages of undress were posted on the bulletin board website 4chan. Other A-list celebrities alleged to have been targeted include reality star Kim Kardashian, singer Rihanna, models Candice Swanepoel, Cara Delevingne and Kelly Brook, and TV host Cat Deeley.
The authenticity of many of the images could not be confirmed. The source of the leak was unclear.
"This is a flagrant violation of privacy," Lawrence's publicist Liz Mahoney wrote in a statement.
"The authorities have been contacted and will prosecute anyone who posts the stolen photos of Jennifer Lawrence."
Mahoney declined to provide further details, including which authorities were contacted. Lawrence, 24, is a three-time Oscar nominee.
The FBI said it was addressing the allegations but did not say what actions it was taking.
"We are aware of the allegations concerning computer intrusions and the unlawful release of material involving high profile individuals, and is addressing the matter. Any further comment would be inappropriate at this time," spokeswoman Laura Eimiller wrote in a statement.
Apple Inc. spokeswoman Natalie Kerris said the company was investigating whether any iCloud accounts had been tampered with, but she did not give any further details.
"We take user privacy very seriously and are actively investigating this report," she said.
The FBI has investigated previous leaks of nude celebrity images, including leaks involving Scarlett Johansson, Mila Kunis, Christina Aguilera and footage of television sports reporter Erin Andrews in a Tennessee hotel room. Those cases resulted in convictions.
How widespread the hacking of celebrities photos was isn't immediately clear. Some of the images were quickly denounced as fakes.
Final Destination actress Mary E. Winstead also confirmed she had been a victim of the hacker.
To those of you looking at photos I took with my husband years ago in the privacy of our home, hope you feel great about yourselves.

— Mary E. Winstead (@M_E_Winstead) August 31, 2014
Knowing those photos were deleted long ago, I can only imagine the creepy effort that went into this. Feeling for everyone who got hacked.

— Mary E. Winstead (@M_E_Winstead) August 31, 2014
Nickelodeon star Victoria Justice, however, denied the nude photos that claim to show her are real.
These so called nudes of me are FAKE people. Let me nip this in the bud right now. *pun intended*

— Victoria Justice (@VictoriaJustice) August 31, 2014
A lawyer for supermodel Kate Upton said they would "pursue anyone" who shared naked pictures of her.
Kate's lawyer, Lawrence Shire, told Us Magazine: "This is obviously an outrageous violation of our client Kate Upton's privacy. We intend to pursue anyone disseminating or duplicating these illegally obtained images to the fullest extent possible."
Some cybersecurity experts speculated that hackers may have obtained a cache of private celebrity images by exploiting weaknesses in an online image-storing platform.
"It is important for celebrities and the general public to remember that images and data no longer just reside on the device that captured it," security researcher Ken Westin wrote in a blog post.
"Once images and other data are uploaded to the cloud, it becomes much more difficult to control who has access to it, even if we think it is private."
Private information and images of celebrities are frequent targets for hackers. Last year, a site posted credit reports, Social Security numbers and other financial info on celebrities, including Jay Z and his wife Beyonce, Mel Gibson, Ashton Kutcher and many others.
Johansson, Kunis and Aguilera were hacked by a Florida man, Christopher Chaney, who used publicly available information to hack into the email accounts of more than 50 people in the entertainment industry.
"I have been truly humiliated and embarrassed," Johansson said in a tearful videotaped statement played in court at Chaney's sentencing in December 2012.
"That feeling of security can never be given back and there is no compensation that can restore the feeling one has from such a large invasion of privacy," Aguilera wrote in a statement before Chaney's sentencing.
Hack attack
• Nude photos that purportedly show multiple A-list celebrities have leaked online.
• Twitter is reportedly shutting down accounts that are disseminating the pictures.
• Nude photos of Jennifer Lawrence among those published.
• Other victims reportedly include the likes of Kelly Brook, Cara Delevingne, Kate Upton and Rihanna.
• High-profile athletes like Hope Solo and McKayla Maroney were also targeted.
- AP, Daily Mail, Telegraph, Bang! Showbiz