Cirque's new show will confound audiences with its stunning performers and engineering sleight of hand
Thousands of Kiwis will witness the dazzling performers in Cirque du Soleil's Totem in its five-week Auckland season.
The show, which opened on Friday night, is a stunning visual spectacular, complete with extraordinary trapeze artists, jugglers, clowns and acrobats. Not to mention the other stars — the costumes and the fabulous set.
Totem traces the evolution of the human species, and the 47-strong cast are helped by a huge backroom network — there are 73 staff in the support crew.
That includes two performance medicine therapists. The kitchen employs one manager and three cooks. The on-site school has three full-time teachers and nine students: eight children of touring artists study in either French or English and one Chinese unicyclist studies in Mandarin.
Eighteen children are on the tour — aged 6 months to 17 years — and the oldest member of cast and crew is 57.
But one of the central, and largely unsung, stars is a 4.5-tonne piece of stagecraft — which adapts and evolves with the scenes. The "scorpion bridge" is a mobile platform for performances that changes radically in appearance.
In one of the clown numbers, it becomes the prow of a boat, then rises to become a plane in flight and, finally, a rocket taking off. In another scene, the bridge is configured to look like a vertical totem pole.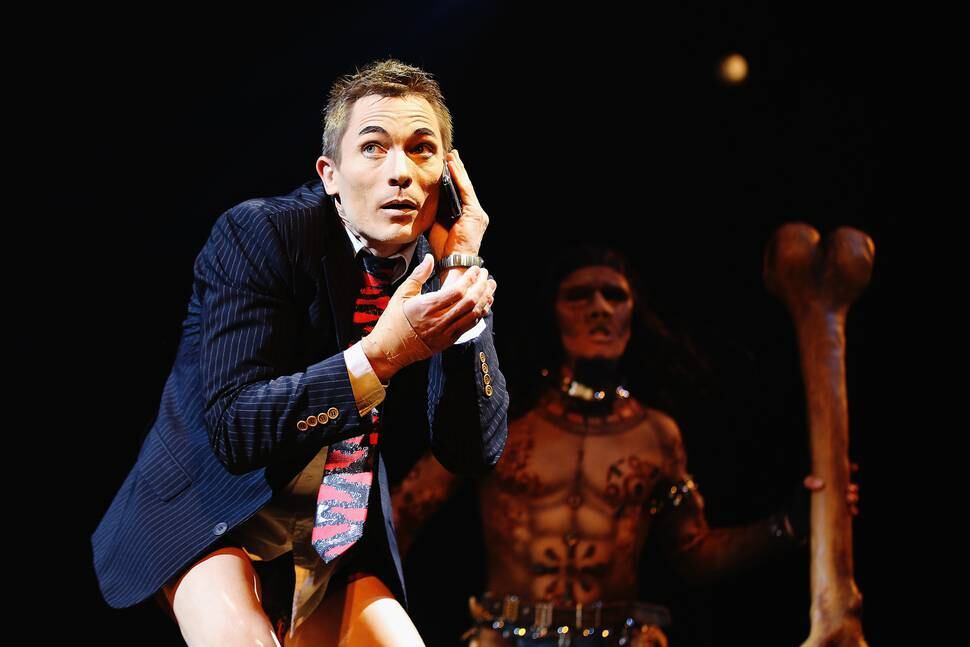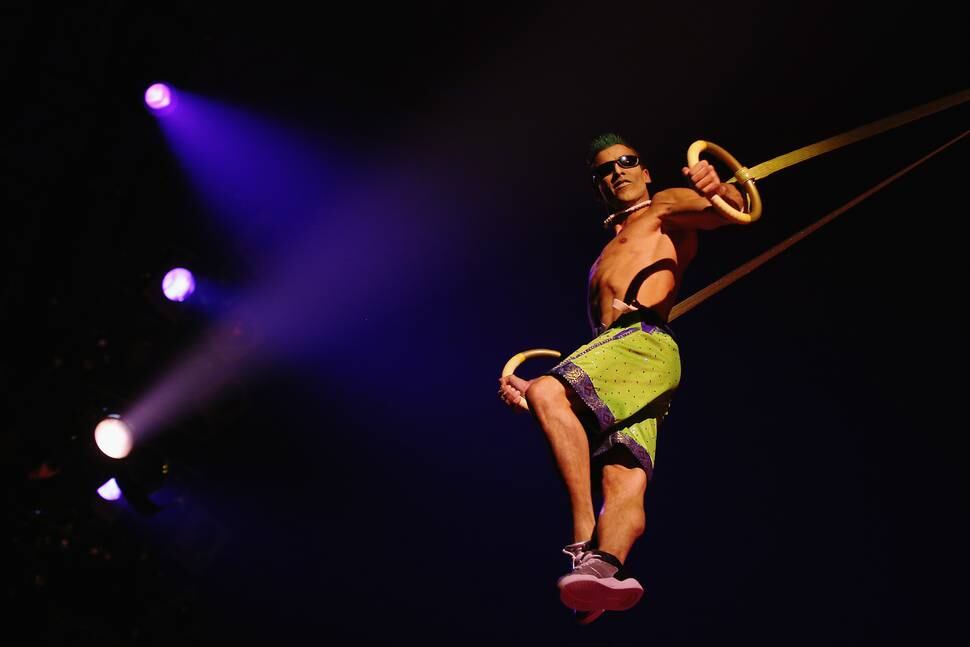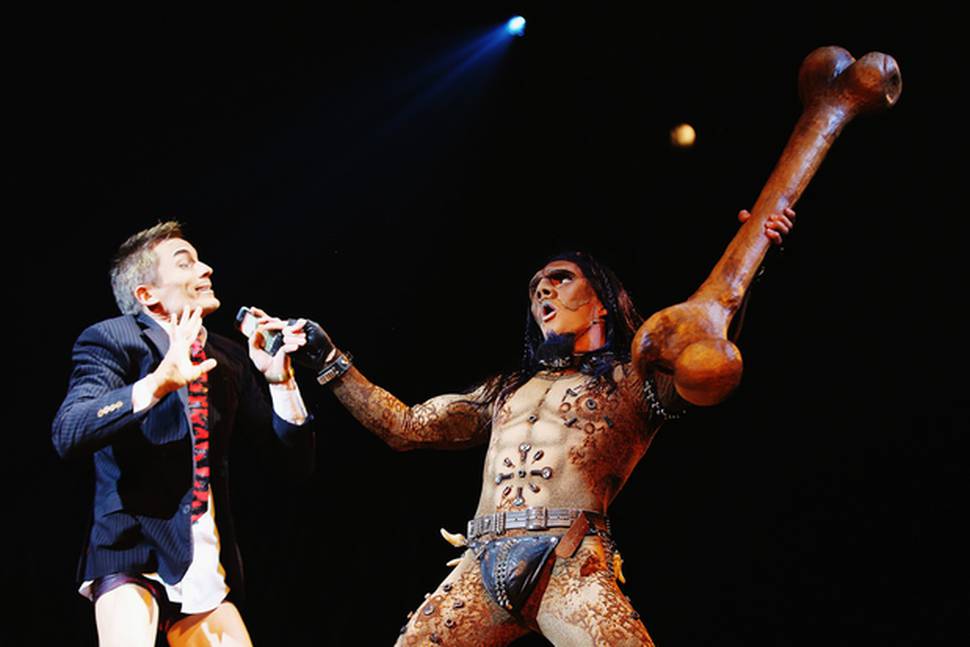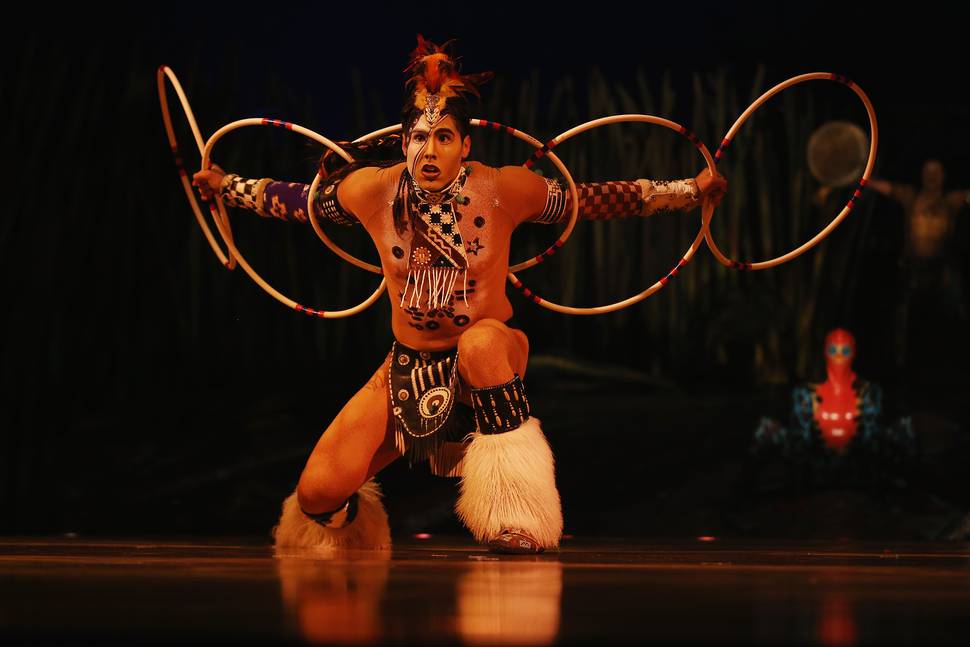 The concept of the scorpion bridge was loosely based on a retractable pedestrian bridge in London. Built of steel and weighing 4,539kg, its eight powerful hydraulic motors allow it to rise, descend, extend, retract and curl in on itself like a scorpion's tail.
Cirque du Soleil celebrates its 30th anniversary this year and has entertained close to 150 million people in more than 40 countries.

• Cirque du Soleil's Totem is at Alexandra Park, Auckland, until September 29. Three matinee performances have been added, at 4.30pm on September 18, 25 and 26. For performance schedule and ticket information, see cirquedusoleil.com/totem.