Hollywood actress thrown in deep end when in New Zealand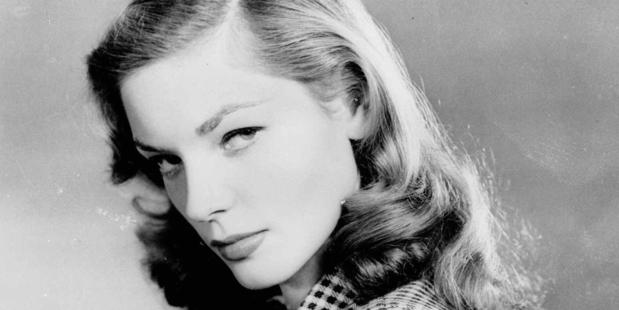 In June 1979, Hollywood screen siren Lauren Bacall, who died yesterday, aged 89, was in New Zealand for a Telethon raising money for the International Year of the Child.
Alongside a mish-mash of New Zealand's finest, including musician Ray Columbus and broadcaster Philip Sherry, Telethon participant Sir Bob Parker remembers Bacall seeming a bit surprised by the Kiwi way of doing things.
"I do remember that she found it all a bit of a challenge. I'm not sure she quite knew what she was getting into, and before she knew it she had people wanting her to put a pigeon on her shoulder, or sing a song, or do the sorts of things that were very much what a Kiwi Telethon was about," he said.
"I'm not quite sure that was what she was expecting, but she seemed to cope pretty well."
But from almost her first moment on the silver screen, Bacall was a star.
A fashion model and bit-part New York actress before moving to Hollywood aged 19, Bacall achieved immediate fame in 1944 with one scene in her first film, To Have and Have Not.
Leaving Humphrey Bogart's hotel room, Bacall - a lanky figure with flowing blonde hair and a stunning face - murmured: "You don't have to say anything, and you don't have to do anything. Not a thing. Oh, maybe just whistle. You know how to whistle, don't you, Steve? You just put your lips together and blow."
Back in New Zealand, Sir Bob remembered the actress having a strong personality with a presence to match.
"She was very much her own person. She would do what she wanted and she would do it her way."
Bacall's son (with Humphrey Bogart, whom she married in 1945 and acted alongside in films such as Key Largo and Dark Passage) Stephen Bogart confirmed his mother's death in New York yesterday.
US media reports said she died after suffering a stroke at her home.
During her career, the Academy-Award nominated actress received two Tonys, an honorary Oscar and scores of film and TV roles.
Her persona paralleled her screen appearances: she was blunt, with a noirish undertone of sardonic humour.
Bacall was born Betty Joan Perske in the Bronx on September 16, 1924, and was raised by her Romanian immigrant mother after her parents split when she was a child.
The wife of film director Howard Hawks saw her on a magazine cover and recommended her as film material, and she went to Hollywood under a contract.
One of the great actress' last roles was as the voice of Evelyn in the animated TV show Family Guy.
Excerpts from Lauren Bacall's 1978 memoir, By Myself
Life lessons
I have learned that I am a valuable person. I have made mistakes - so many mistakes. And will make more. Big ones. But I pay. They are my own ... I remain as vulnerable, romantic and idealistic as I was at 15, sitting in a movie theatre, watching, being Bette Davis."
Bette Davis
"[Bette Davis] was my 15-year-old idea of perfection - fine actress, dramatic bravery, doomed tragedy, sardonic wit - all an actress should be, and when I cut school I would sit all day in a movie house sobbing through Dark Victory or Jezebel or The Old Maid, smoking in the balcony ..."
Falling in love
"Each time I was in love - this was it. The hunger to belong. Imagination is the highest kite that can fly. When you have nothing but dreams, that's all you think about, all that matters, all that takes you away from humdrummery ... Dreams were better - that was where my hope lay - I'd hang on to them, never let go. They were my own."
Humphrey Bogart
"There was no way Bogie and I could be in the same room without reaching for one another, and it just wasn't physical. Physical was very strong, but it was everything - heads, hearts, bodies, everything going at the same time."
After Bogart's 1957 death
"I was breathing, but there was no life in me."