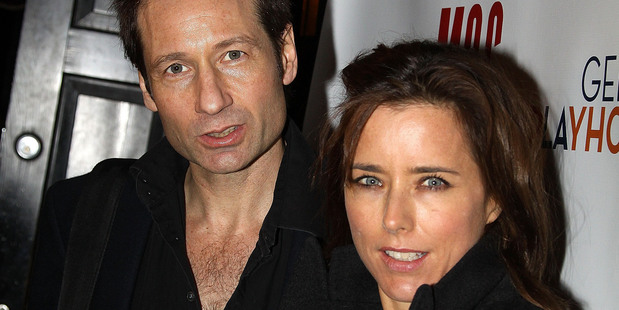 David Duchovny has divorced Tea Leoni.
The X Files star is said to have quietly ended his marriage to the actress after he cited "an irretrievable breakdown of the relationship" when he filed the documents.
According to gossip website TMZ, the actor made the decision in June, with the pair settling all the terms themselves in a split that managed to go under the radar.
Meanwhile, under the terms of the divorce the two stars - who have daughter Madelaine, 15, and son Kyd, 12, together - will have joint legal custody of their children.
While Leoni will have primary physical custody of the kids, she and her ex-husband both live close by in New York City.
In addition, Duchovny is paying US$8333 a month in child support, plus all other expenses - including summer camp, private school and college - along with $40,000 a month for spousal support.
The pair got married in 1997 but separated in 2008 with Duchovny checking into a facility to be treated for sex addiction the same year.
The pair rekindled their romance before splitting again in June 2011.
In 2012, the Californication star insisted they were still married, but separated.
- Bang! Showbiz