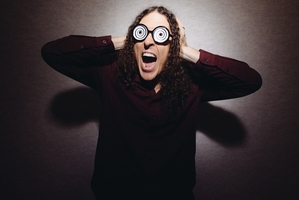 An online petition to get chart-topping parody singer "Weird Al" Yankovic to headline the highly coveted Super Bowl half-time show has blasted past the 75,000-name mark, a day after its launch.
If successful, the pitch to the National Football League (NFL) would see the 1980s pop-culture icon follow in the footsteps of Beyonce, Madonna, Michael Jackson, Bruce Springsteen and the Rolling Stones in performing at the much-watched American football classic.
"The theatrics alone would be hilarious," wrote Ed Ball, a fan from Washington state who initiated the fast-growing Change.org petition.
"Having him headline the Super Bowl XLIX Halftime Show. would not only be overly accepted by the millions of views, but it would remain true to the standards and quality of the show business we have come to love and respect out of this prestigious event.
"The songs of artists that he is parodying could join him on stage to accompany, as well as other surprise appearances from well-known actors/actresses, adding more prestige and star power."
Last month, Yankovic, 54, best known for his 1984 Michael Jackson spoof Eat It, scored a career first when his new album Mandatory Fun entered the Billboard charts at No. 1 - the first comedy album to hit the top spot in 51 years.
This season's Super Bowl, which decides the 2014 NFL champions, takes place February 1 in Glendale, Arizona - with the no-holds-barred, half-time spectacular expected to pull a massive TV audience as it does every year.
* View the petition here.
- AFP