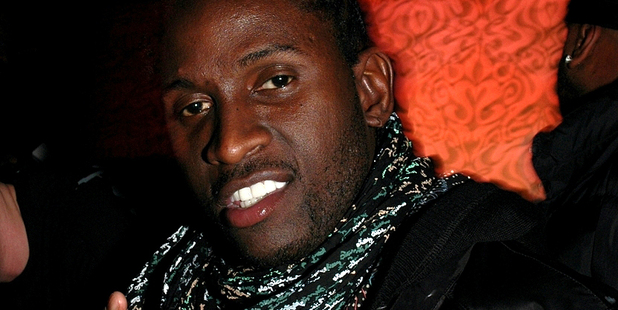 Actor Anwan Glover has thanked fans for their support after he was beaten and stabbed in a Washington, D.C. nightclub over the weekend.
The Wire star, who portrayed gang member Slim Charles, was partying at hotspot Cafe Asia on Sunday, when he was confronted by unknown assailants who assaulted and stabbed him.
According to a police report, when Glover turned to face his attacker, he was hit in the back of his head by another person, knocking him to the ground, where he was kicked and stabbed while down.
He was treated for a laceration on the right side of his torso at George Washington University Hospital, but has since been discharged and has taken to his Instagram to update fans on his condition.
He writes, "As many of you are aware, i (sic) was involved in an incident last night. While supporting another band, at their show, I was involved in an altercation with some unknown people. While defending myself, I was stabbed.
I was hospitalised and have been released."
Glover continues, "I am not a stranger to adversity and when shown hate, I'm going to spread love. I am recovering and will be back soon. My flesh may be stabbed but my spirit is unbreakable. I want to thank all of my fans, followers and friends for their inquiries, well wishes, prayers and love. I love you all back and I'm always going to love my city..."
Glover, who also appeared in Oscar-winning movie 12 Years A Slave, is no stranger to violence - as a youth, he was shot 13 times in the rough Washington, DC neighbourhood of Columbia Heights, where he grew up. He has since used his voice to promote local anti-violence campaigns.
- WENN