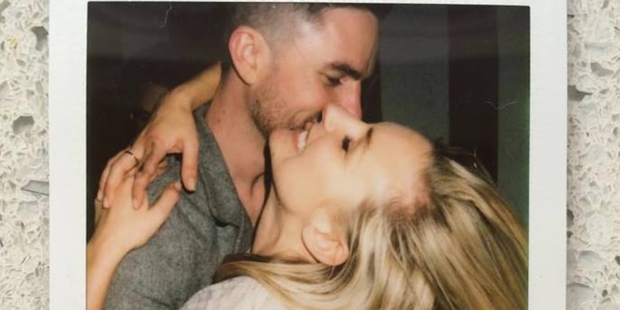 The man behind Lorde's music is engaged.
Grammy Award winner Joel Little's engagement to Gemma Robinson was announced on Facebook, accompanied by a photo of the pair hugging.
The 31-year-old produced, recorded and co-wrote many of Lorde's hit songs and was formerly the frontman of pop-punk band Goodnight Nurse.
He has also produced Nelson brother-sister duo Broods, and has been working with Ellie Goulding.
Read more:
• The man behind Lorde's success
Little's management agency, Page 1 Management, used Twitter to congratulate the talented father-of-two.
"Congrats @iamjoellittle for fiiiinally putting a ring on it. 'It' being the third finger of Gemmas left hand. Love to you and the girls. XX (sic)."
But agency owner Ashley Page declined to comment, calling Little "a very private person".
Little's engagement follows the engagement news of Lorde's parents, after the pop star's dad popped the question to his partner of 30 years during a trip to Niagara Falls.
It wasn't the only good news for Little last week, who tweeted his pleasure at having Royals covered by notorious musical prankster 'Weird Al' Yankovic.
Been a Weird Al fan since Fat when I was a kid, I feel like I've finally made it today http://t.co/m0ZB4voPmy

— Joel Little (@iamjoellittle) July 16, 2014
Next trending article: $1m Lydia Ko's All Black swing