Hitting the road got me through this traumatic year, says Mick Jagger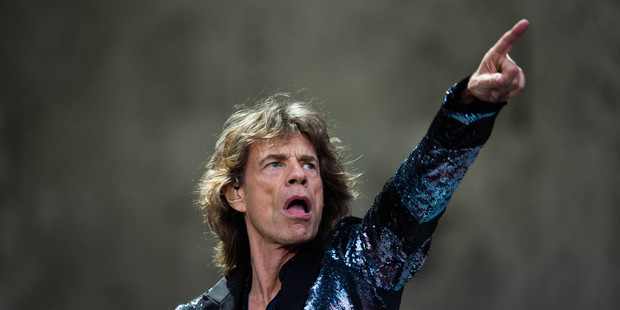 Sir Mick Jagger has said that throwing himself back into his work as a performer has helped him deal with the death of L'Wren Scott.
Speaking on NBC's Today Show the 70-year-old rock star described how resuming his career as a performer enabled him to deal with the tragedy.
Scott, 49, committed suicide at her Manhattan apartment on March 17.
She did not leave a note and her sudden death prompted speculation about the financial health of her business and the state of her relationship with the rock star.
Sir Mick who is promoting Get On Up, a film he produced about the life of fellow musician James Brown, said that he had endured a traumatic 12 months.
"It's a difficult, very hard year, but I got back into it by working on touring with the Stones in Europe and doing other things including doing this great movie," he said.
He added that he had received a lot of support from family and friends over the past few months.
"I appreciate that," he said. "I am doing OK."
His remarks were the first he had made on Scott's death since the immediate aftermath of her suicide, when he issued a statement saying he was still struggling to understand "how my lover and best friend could end her life in this tragic way".
The Rolling Stones then suspended their concerts in Australia and New Zealand before resuming their world tour two months later with a performance in Oslo.
Sir Mick met Scott at a fashion shoot in 2001. It is said she had little knowledge of the band's music.
Despite her fashion business struggling financially, she was still able to leave an estate worth US$9million to Sir Mick, even though the probate records did not disclose the extent of her debts.
In recent months newspapers have claimed Sir Mick is in a relationship with Melanie Hamrick, a 27-year-old ballerina with the American Ballet Theatre company, which is based in New York.