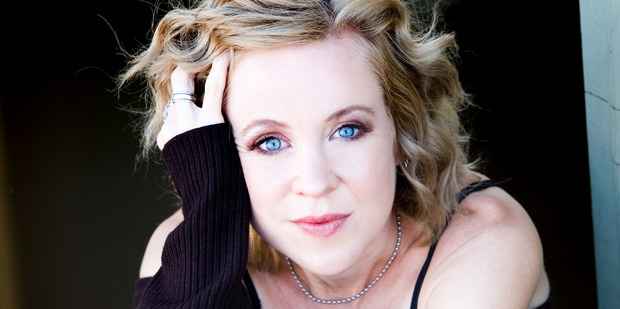 American singer-songwriter Kristin Hersh is returning to New Zealand for shows in Auckland and Wellington.
Also appearing at the Christchurch Writers' Festival with her second memoir Paradoxical Undressing, the voice of veteran Boston alt-rock band Throwing Muses is performing solo acoustic shows in late August.
She will play at Bodega in Wellington on Thursday August 28 and at Auckland's Q Theatre on Sunday August 31.
Watch Hersh's short film Paradoxical Undressing here:

A reunited Throwing Muses released a new album last year. Hersh, who has made solo albums since 1994's Hips and Makers in parallel with the band (as well as her other outfit 50 Foot Wave last performed in New Zealand seven years ago.
She's a fan of the place.
"I love touring New Zealand. Musically literate, critical thinkers and the energy of the audiences is unmatched. Just being there is healing: the air breathes for you."
And talking of alt-rock acts with a literary bent ... American Authors, the upcoming Brooklyn band whose breakthrough Best Day Of My Life has been behind a Telecom New Zealand ad are following up their hit jingle with an Auckland show at the Powerstation on Wednesday September 24.
Watch the video for Best Day of My Life here