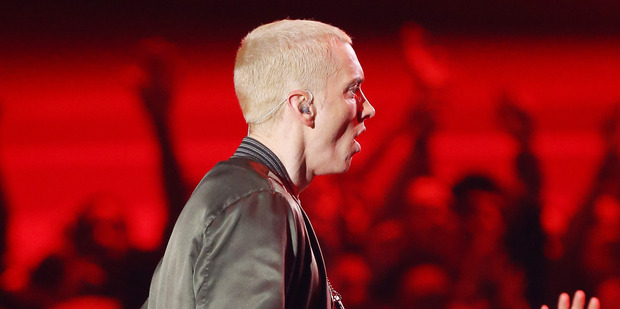 Eminem fans have voiced their anger on social media after the rapper's Wembley gig was hit by sound issues.
Members of the 80,000-strong audience in the stadium on Friday night criticised the poor speaker system, which left them struggling to hear the global star.
And critics also slated the sound quality, suggesting that fans would be justified in demanding a refund.
However, Eminem has not yet issued a statement because he is still trying to find out why the speaker system was so poor, according to reports.
Disappointed by their experience, a number of Twitter users took to the site to complain about their evening, with many exhibiting their sense of frustration after paying a lot of money for their tickets, which were priced between £75 and £99.
Can't believe I paid that much for eminem and couldn't even notice what tune was being played.

Dreadful sound system.#EminemWembley #eminem

— wavy webb (@wavy_webb) July 13, 2014
Eminem ticket sales totalled to over £13m, that's plenty of money to hire a decent sound system! #EminemWembley

— Kas B (@KasBurke) July 13, 2014
Heavily disappointed with eminem at Wembley tonight. Sound system was awful. Can you inform me on how to receive a refund @wembleystadium?

— Oli (@Oli_Burrows) July 13, 2014
Glad seeing on here that others are complaining they couldn't hear Eminem tonight! Sound system was god awful! #EminemWembley

— Jayne Sykes (@jayne__90) July 12, 2014
Wembley Stadium issued a statement following the event. It said: "We are aware of some sound issues from earlier tonight and have monitored & adjusted it where necessary. We thank you for your patience."
Eminem was joined by Dr Dre for the first of two concerts at Wembley, which made him the first rapper to perform a headline show at the London stadium.
Friday also marked the first time the Lose Yourself singer has played in the capital since 2001.
- Independent