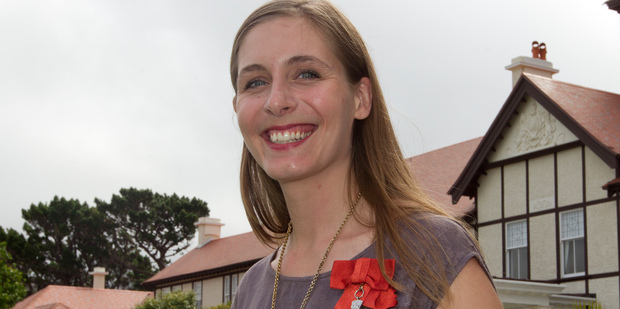 Man Booker prize winner Eleanor Catton is to publish her first work since landing one of the literary world's most coveted prizes.
The 28-year-old author will have an essay, Questioning The Zodiac, turned into a "high end" limited-edition book to raise money for a south Auckland arts faculty.
It will be illustrated by one of New Zealand's leading artists and marketed as a collector's item.
Manukau Institute of Technology Dean of Creative Writing, Grant Thompson, said the previously unpublished work was a gift from Catton to the institute where she had taught for the past 18 months.
Thompson said the 3,000-word essay was written at the same time as The Luminaries and framed ideas that shaped the award-winning novel.
He described it as a curious and speculative piece that examined the relationship between astronomy and astrology, and the links between mathematical patterns and human nature.
"It's beautifully written," said Thompson.
"It's some of the research behind The Luminaries that she pulled into the essay."
But unlike the 832-page tome, this book would be considerably shorter at 50 pages.
Thompson said he was still in talks with one of the country's premier artists to illustrate the text.
The book would be published by a high-end boutique publishing house and distributed internationally.
The print run would be strictly limited to a single edition and would not be cheap.
Thompson said its release this year was to be timed to cash in on the lucrative Christmas market.
All profits from sales of the book would be used to raise funds for the faculty to get into publishing, he said.
Catton is the youngest winner of the Man Booker award.
The Luminaries was the country's top-selling book last year and is on track to be the best-selling work this year too, according to Nielsen.