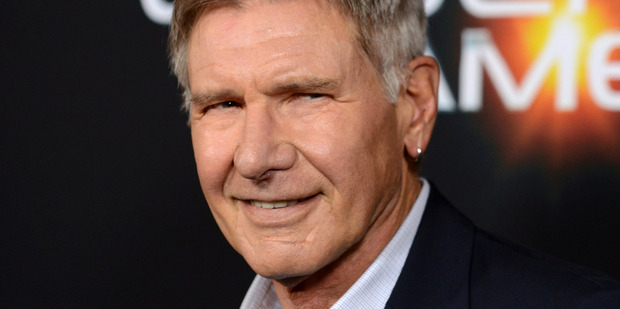 Two new actors have joined the Star Wars ranks as Harrison Ford's leg injury briefly halts production on Episode VII.
The relatively unknown new cast members are American actress Crystal Clarke and Briton Pip Andersen, a pro at the military style training discipline, parkour.
The Star Wars official website production update revealed the two were selected from a mass open casting call, which saw 37,000 hopefuls audition in 11 cities across the US and UK, while another 30,000 submitted applications online.
Clarke is studying in the UK and her feature film debut The Moon And The Sun is set for a 2015 release, while Andersen is best known for showing off his parkour skills in Sony's Amazing Spider-Man-style smartphone ad back in 2012.
"The Star Wars universe has always been about discovering and nurturing young talent and in casting Episode VII we wanted to remain absolutely faithful to this tradition," said producer and Lucasfilm president Kathleen Kennedy.
"We are delighted that so many travelled to see us at the open casting calls and that we have been able to make Crystal and Pip a part of the film."
They join a cast of fellow up-and-comings such as Daisy Ridley, Oscar Isaac, John Boyega, Adam Driver and Domhnall Gleeson, and seasoned pros including Ford, Andy Serkis, Carrie Fisher and Max von Sydow.
The production update also noted that filming on JJ Abrams' highly anticipated flick would continue at Pinewood Studios in London, after it finishes shooting on location in Abu Dhabi in May.
However, they will take a two-week break in August to tweak the production schedule while Ford recovers from his leg injury.
"Harrison is doing well and is looking forward to returning to the set soon," it stated, confirming shooting was still set to wrap up on time.
Star Wars Episode VII releases on December 17, 2015.
- AAP