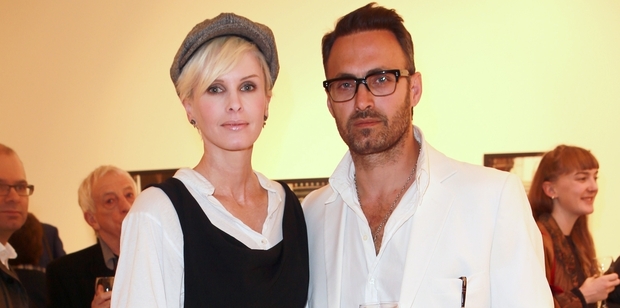 Glamour couple Kylie Bax and Spiros Poros have separated after nine years of marriage.
The Matamata-born supermodel yesterday confirmed the breakdown of her marriage to her Greek photographer husband.
"Yes, we have separated, I can't say anything more about it," Bax, 39, told the Herald on Sunday.
"I am with my children, I'm just about to take them around the zoo and can't talk."
Poros also confirmed the split but would not comment further.
"Yes that is correct, we have," Poros said. "I don't want to say anything more but I can say it is correct we split up."
It is understood the relationship ended abruptly four weeks ago with Poros moving from the Cambridge boutique stud farm he shared with Bax and their three young daughters.
A source close to the couple said the break-up came as "an absolute shock" to Poros, who is now living in Auckland. It happened just after the pair were photographed together at the opening of an exhibition by Poros at the Gow Langsford Gallery in Auckland.
The couple's daughters are Lito, 9, Dione, 6 and Danae, 3.
The couple married in 2005 and lived in Poros' homeland before moving to Paris, Los Angeles, and Australia. They settled here in May last year.
Bax has graced the covers of magazines such as Vogue and Vanity Fair. Poros is known as a fine arts photographer and has worked with artists such as Jennifer Lopez. The split is the second high-profile break-up this week.
On Friday, actor Karl Urban and wife Natalie Wihongi announced their decision to end their marriage.