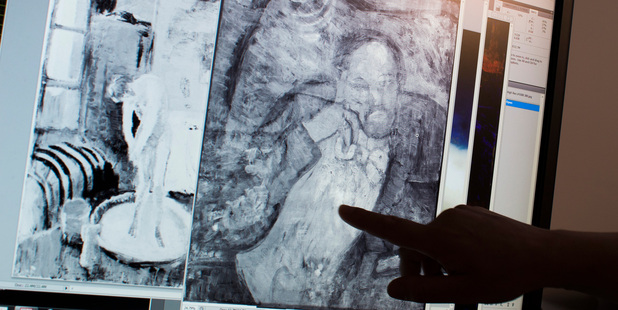 Art experts have revealed how they found a hidden painting beneath one of Pablo Picasso's first great works, "The Blue Room".
Using infrared imagery, they were able to reveal an image of a man wearing a bow tie, resting his face on his hand.
Staff at the Phillips Collection in Washington are trying to find out the identity of the sitter. The picture was painted in 1901 while Picasso was working in Paris at the start of his "blue period".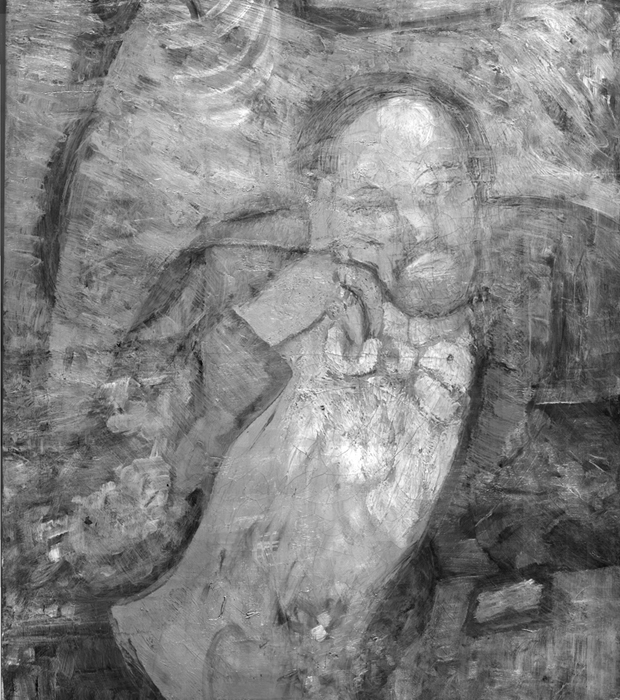 An infrared image of Pablo Picasso's "The Blue Room". Photo / AP/The Phillips Collection
Over the past five years, experts from the Phillips Collection, National Gallery of Art, Cornell University and Delaware's Winterthur Museum have developed a clearer image of the picture under the painting's surface.
"It's really one of those moments that really makes what you do special," said Patricia Favero, the conservator at the Phillips Collection who pieced together the best infrared image yet of the man's face. "The second reaction was, 'well, who is it?' We're still working on answering that question."
Scholars have ruled out the possibility that it was a self-portrait. One possible contender is the Paris art dealer Ambrose Villard who hosted Picasso's first show in 1901. But there's no documentation and no clues left on the canvas, so the research continues.
Ms Favero has been collaborating with other experts to scan the painting with multi-spectral imaging technology and X-ray fluorescence intensity mapping to try to identify and map the colours of the hidden painting. They would like to recreate a digital image approximating the colours Picasso used.
Curators are planning the first exhibit focused on "The Blue Room" for 2017. In the meantime, the painting is part of an exhibition touring South Korea until early next year.
Hidden pictures have been found under other important Picasso paintings. A technical analysis of La Vie at the Cleveland Museum of Art revealed Picasso significantly reworked the painting's composition. And conservators found a portrait of a man with a moustache beneath Picasso's painting Woman Ironing at the Guggenheim Museum in Manhattan. Dorothy Kosinski, the director of the Phillips Collection, said new knowledge about Picasso and his process can be discovered through the hi-tech collaboration among museums.
"Our audiences are hungry for this. It's a kind of detective work [that] enriches, maybe adds mystery, while allowing them to be part of a piecing together of a puzzle," she said.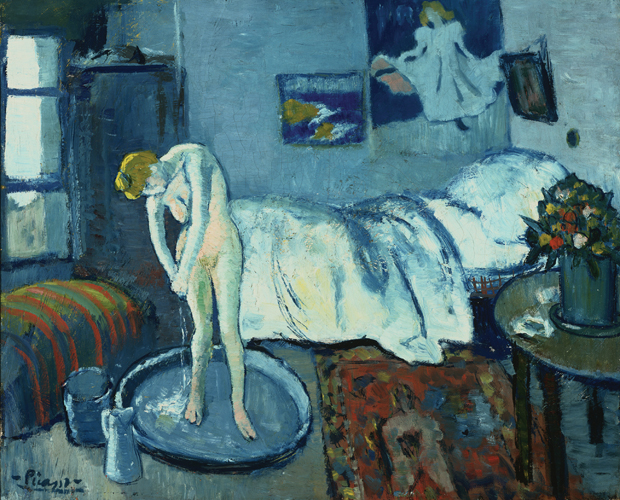 Picasso's "The Blue Room", painted in 1901. Photo / AP/The Phillips Collection

The overlay of Picasso's "The Blue Room". Photo / AP/The Phillips Collection
Next story: Record $745m of contemporary art sold
- The Independent