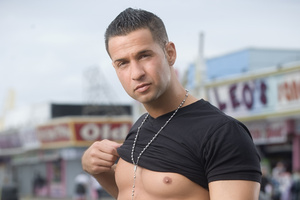 Jersey Shore star Mike "The Situation" Sorrentino has been arrested after a fight at a New Jersey tanning salon.
Middletown Township police Det Lt Stephen Dollinger says officers responded to the Boca tanning salon at around 2.10pm on a report of a fight in progress.
Dollinger says he doesn't have details on what sparked the fight or on who else was involved.
Sorrentino was charged with simple assault. He posted US$500 bail and was released. A court date on the matter has not been scheduled.
Messages left for Sorrentino's publicist and for a California attorney who has previously represented him weren't immediately returned.
The cast members of the MTV show were known for their love of tanning and the motto "GTL" which stood for "gym, tan, laundry".
- AP