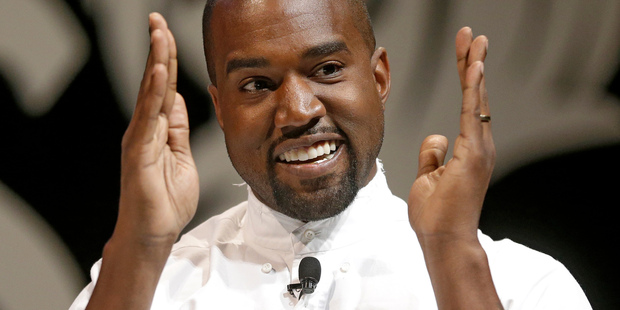 Rapper Kanye West has taken aim at famed photographer Annie Leibovitz after revealing she pulled out as the official wedding snapper on the eve of his European nuptials to Kim Kardashian.
The stars, who had worked with Leibovitz for their recent Vogue magazine cover, hired the fashion photographer to work her magic on their post-ceremony photos in Florence, Italy last month.
But the celebrity couple was left panicking when she cancelled the day before they exchanged vows.
They managed to draft in a last-minute replacement but West admits the famous photo of the newlyweds kissing in front of a wall of roses wasn't as picture-perfect as it appeared.
The couple actually spent four days of their honeymoon cleaning up the snap before sharing it with the world on Instagram.com.
"Let me tell you something about that kiss photo that my girl put up," West said at the Cannes Lions International Festival of Creativity conference in France.
"This was pissing my girl off during the honeymoon, she was exhausted because we worked on the photo so much because Annie Leibovitz pulled out right before the wedding. I think that she was, like, scared of the idea of celebrity.
"Because Annie pulled out, I was like, 'Okay, I still want my wedding photos to look like Annie Leibovitz (shot them),' and we sat there and worked on that photo for, like, four days because the flowers were off-colour.
"Can you imagine telling someone who wants to just Instagram a photo, who's the number one person on Instagram, 'We need to work on the colour of the flower wall...?'"
But West admits their efforts paid off as the picture became the most-liked image ever on Instagram, boasting almost two million 'likes' and more than 35,000 comments.
"The fact the number one most-liked photo (on Instagram) has a kind of aesthetic was a win for what the mission is, which is raising the palette," he continued.
- WENN