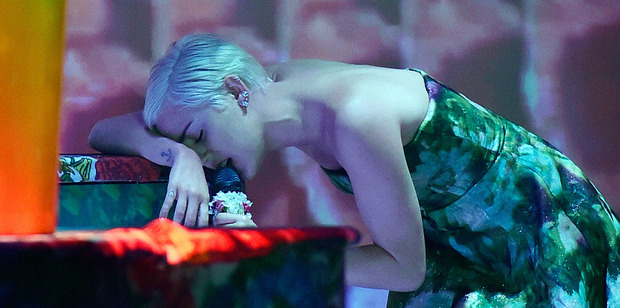 She'll only be a three-hour flight away, but it seems Miley Cyrus won't be bringing her Bangerz world tour to New Zealand.
The controversial pop star today announced five tour dates in Australia in October as part of her Bangerz world tour.
Local promoters spoken to by nzherald.co.nz said they had no plans to bring the show to New Zealand.
That's a shame, as her props include a giant tongue slide, many costume changes and at one stop she performing a tribute to her dead dog Floyd next to a giant blow up balloon of the animal.
Cyrus, who has never performed in New Zealand, told Australia's Today show she hadn't toured Down Under before because it was too remote.
The 21-year-old also revealed she doesn't read any media reports about her often shocking antics.
"I don't really read anything about myself," she said. "I think that's the way you stay sane."
The Australian leg of Cyrus' five-date Bangerz tour will start in Melbourne on October 10, and wrap up in Perth on October 23.
- nzherald.co.nz with AAP