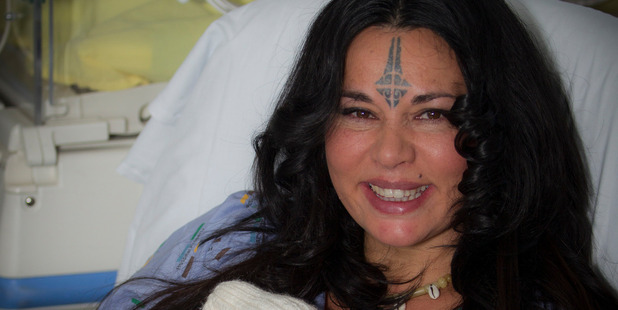 New Zealand's Got Talent star Mihirangi has produced her biggest hit yet - baby daughter Rakeiora.
The 41-year-old musician, a popular finalist on the TV talent show in 2012, gave birth to her first child on Thursday morning amid a health scare.
Rakeiora Jamie-Leigh Ngatohu Watihi arrived seven weeks premature, weighing just 1.68kg.
She was born following an emergency caesarean section at Auckland's North Shore Hospital after valves in Mihirangi's heart stopped functioning properly.
"I had been trying for a baby for years with no joy so Rakeiora really is my little miracle," Mihirangi said.
The musician and singer was admitted to hospital two weeks before the birth after being diagnosed with pre-eclampsia, which can cause dangerous blood pressure levels during pregnancy.
"I woke up on Thursday morning in a panic because I could hardly breathe ...
my lungs were filling up with fluid," Mihirangi explained. "I was told valves in my heart were packing in.
"It was a terrifying experience but I just kept praying my baby would be all right. The staff at North Shore Hospital have been fantastic."
Her partner, Jamie McLaughlin, missed the early arrival as he was working in Australia, but the proud mum posted pics of Rakeiora on her Facebook page on Friday.
Mihirangi's mother, Corinna Fisher, was also a professional singer and went into labour with Mihirangi while performing on stage. "We are a family with a flair for the dramatic. My dad was the drummer and mum told me the kick from his bass drum started the contractions."
Mihirangi, who has shared the stage with international acts such as Public Enemy and Lee Scratch Perry, captivated viewers of NZ's Got Talent with her quirky solo performances using tape loops.
Her album Somebody Shake The Tree was released to acclaim in 2013 and she hopes to be back working before the end of the year. "Rakeiora is a little powerhouse but, because she was so premature, as a precaution she will be in hospital for another four or five weeks," she added. "I plan to eventually take her on tour with me."