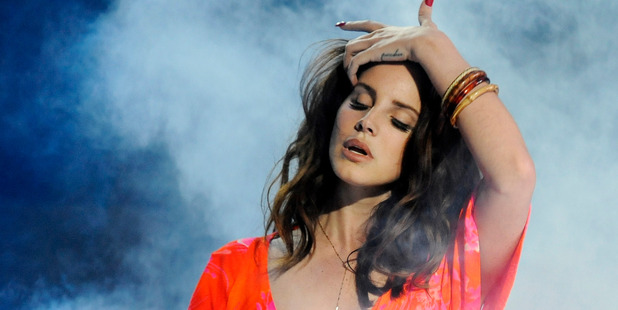 Lana Del Rey says she sang at Kanye West and Kim Kardashian's wedding for free.
The Young and Beautiful singer was long rumoured to have been booked by the famous couple to perform at their nuptials in Florence, Italy last weekend.
But Rey was swift to shoot down reports she scored a hefty $2.8 million (NZ$3.3m) pay cheque for the gig.
Asked by a photographer at Los Angeles International Airport how much she would charge to sing at a friend's wedding, the star insisted: "I'll do it for free just like I did this one.
"I would never let a friend pay me to sing at their wedding."
The couple tied the knot in a lavish ceremony in Florence on Saturday, exchanging vows at the Forte di Belvedere while surrounded by family and friends.
Meanwhile, the newlyweds have enjoyed hiking, cycling and a pint of Guinness on their honeymoon in Ireland.
They are said to have stayed at the lavish Castle Oliver in Limerick, before heading out for a cycling and hiking trip in Ballyhoura, covering a number of famous trails.
Local tour operator Fergal Somers told Britain's Daily Mail newspaper the company had two American VIPs with four staff on a hiking and biking tour.
"The guide said they had an absolute blast. He took them to the pub afterwards where they had a pint of Guinness I believe," Somers said.
Reports suggest the couple will head to Dublin before jetting out of Ireland on Saturday.
- Cover Media