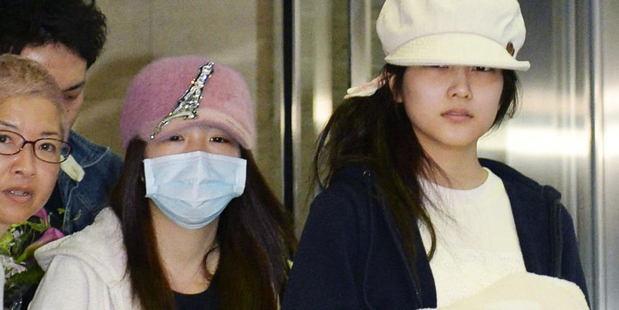 Japanese girl group AKB48 have scrapped a concert in Tokyo to allow two members time to recover from an attack by a saw-wielding thug.
Rina Kawaei, 19, and Anna Iriyama, 18, both suffered broken bones in their right hand as well as cuts to the arms and head as a result of the horror, which took place during a fan meet-and-greet in Iwate, northern Japan.
They have since undergone successful surgery for their injuries.
But the band's managers decided to cancel a series of the pop group's other commitments, including a gig in Tokyo, so they can recuperate from the incident.
Police have identified the suspect as 24-year-old male Satoru Umeta, who was tackled to the ground by event security and was subsequently arrested on suspicion of attempted murder.
Members of AKB48 are chosen from an ongoing talent competition, with a pool of more than 100 girls performing in a rotating line-up.
- WENN