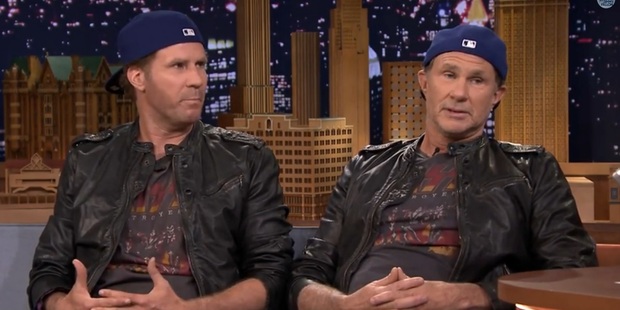 Hollywood funnyman Will Ferrell and Red Hot Chili Peppers drummer Chad Smith have faced off in a hilarious drum battle.
The lookalike pair bashed out some epic drum solos on The Tonight Show with Jimmy Fallon, after a fan pointed out the pair's similarities in an online Q & A.
"It has been acknowledged many times that myself and Chad Smith, drummer for the Red Hot Chili Peppers, share a resemblance to each other," Ferrell wrote at the time.
"A lot of people think that it's me playing for the Red Hot Chili Peppers. But that would be an insult to Chad Smith. The truth of the matter is there is no Will Ferrell. Only Chad Smith."
Dressed in identical outfits, the comedian and Smith took turns trying to out play the other on the late night show, before the battle ended with a surprise for the audience.
Watch the drum-off here:
- nzherald.co.nz