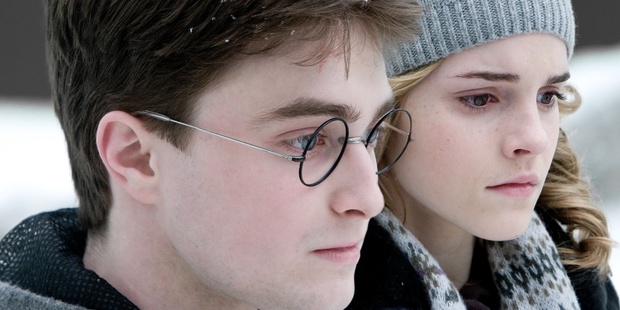 Daniel Radcliffe admits he rarely speaks to Emma Watson.
The Harry Potter star grew up with his co-star but they haven't spent much time together since completing the final movie.
He told US OK! magazine: "I haven't spoken to her in quite a while. I'm sure we'll see each other at some point. We were all together for 10 years, so we're excited to meet new people now."
Radcliffe doesn't miss playing the iconic young wizard.
He said: "I still sign Harry Potter books, and I still meet people who are huge fans of the books and the films. I don't want that to drop off, really. But I think people are starting to see me as an actor who came out of that series rather than just Harry Potter."
The 24-year-old actor isn't suspicious when it comes to making new friends but would never date a fan.
He said: "That would be a horrible move. It would make me very strange."
But he added: "I've always had relationships. It's easy to tell if someone is genuine or not."
- Bang! Showbiz