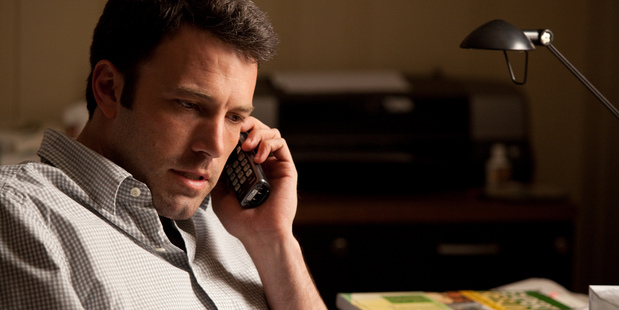 Hollywood actor Ben Affleck has been banned from a Las Vegas casino after being caught counting cards, a report says.
The star of the forthcoming Superman vs Batman movie was banned for life from playing blackjack at the Hard Rock casino after gambling at the casino's high-rollers' blackjack table, a source close to Affleck told the Daily News.
"You are too good," a security guard told the Oscar-winning star, the source said.
The ban applies only to the blackjack table at the Hard Rock.
The 41-year-old actor and his wife Jennifer Garner, 42, were in Las Vegas for a romantic getaway before Affleck starts filming the Man of Steel sequel, in which he'll play Batman.
Casino management ordered a car to take the couple back to their hotel, the source added.
The gambling strategy Affleck allegedly was caught doing involves counting card values to decrease betting risk.
It is not technically illegal, but it can result in a casino banning a player who does it.
The actor, who won Oscars for co-writing 1997's Good Will Hunting and producing 2012's Argo, recently starred in last year's crime thriller Runner Runner, where he played an online gambling tycoon.
- DPA & Independent