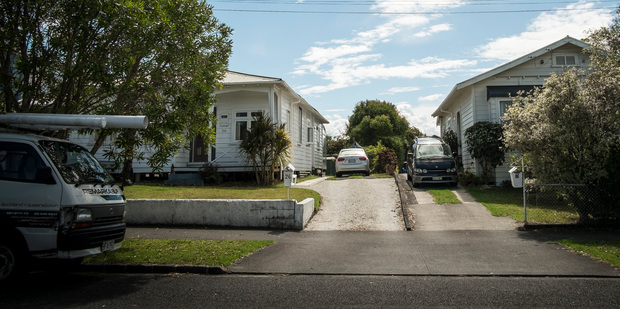 Here are the plans for the new houses on The Block NZ, due to hit screens by the middle of this year.
Production company Eyeworks this week applied for resource consent for the four houses in Newell St, in the Central Auckland suburb of Pt Chevalier. It should know within 20 working days if it has the green light for the third season of the hit TV3 DIY show.
Plans provided to Herald on Sunday show four modern houses with a near-equal split of the large 1,668sqm site.
Executive producer Greg Heathcote said the houses would be modern, high-tech and environmentally friendly.
He said they had been designed to suit fickle Auckland weather with "outdoor rooms".
Parts of the two character homes on the site will feature in the new homes.
"These two houses on the site will be recycled to make four houses," Heathcote said.
Although plans had been lodged with council, small changes were likely and Heathcote said nothing was certain on The Block.
He was confident the show would get approval from council despite early opposition from neighbours concerned with noise and traffic generated by the popular show.
"We have been back and spoken to neighbours at length and we have done a lot to reassure them."
Heathcote said the development was a nod to the proposed Unitary Plan and would show sympathetic use of a small space.
Each section was approximately 415sqm but had a 200sqm two-storey house which maximised outdoor space, and was positioned to put gardens and decks in sunshine.
The driveways and garages were designed with child safety in mind.
Heathcote described the houses as the "most modern" of all of the houses on The Block.
"We have looked at the area and how people buying in the area want to live," Heathcote said.
All houses would have consent for plunge pools, but Heathcote said it would be up to contestants whether to install them — it would also depend on their budgets.
Each house has three bedrooms on an upper level and all of the living — including a family room and kitchen with a butler's pantry — on the lower level.
The show features four duos who renovate run-down homes to win cash. Last season, winning contestants Caleb and Alice Pearson made a $181,000 profit when their house sold for $1.126 million.
Under the rules, they kept all proceeds above the agreed reserve price and pocketed an additional $80,000 for being the winners.
An estimated 1.2 million viewers watched last year's televised live auction.