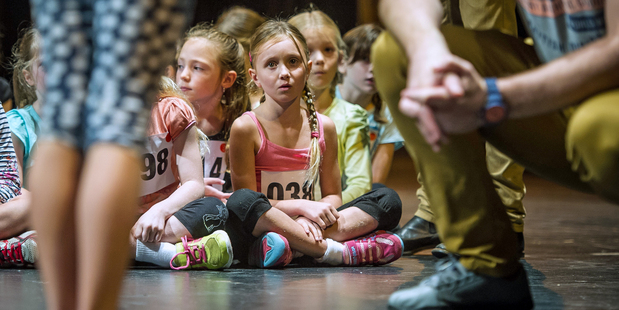 Meredith Webber, 6, waits for her turn to audition at today's try-outs for The Sound of Music.
Almost 600 children were at The Civic in Auckland to vie for the roles of the von Trapp children in the Lloyd Webber production.
Meredith's mum Karen said her daughter didn't get picked as Gretl von Trapp but the Kohimarama girl was absolutely delighted with the experience. "She was just so animated afterwards, all smiles, she's had a great time."
Children as young as five are being trialled over three days of singing and dancing in front of officials in Auckland and Wellington.
Assisting director Jon Nicholls said the von Trapp children are demanding roles.
"This type of musical requires the child to be triple threat; singing, dancing and acting."
Thirty-six individuals will be chosen for the New Zealand tour which starts in September. Tickets go on sale in June.