A dozen previously unknown digital artworks created by Andy Warhol have been discovered on a set of 30-year-old floppy disks.
The doodles and photo manipulations were created by Warhol in 1985 as part of a commercial stunt by Commodore to promote the graphical prowess of the company's new Amiga 1000 computer.
The images had entered the Warhol Museum's archives in 1994 but had been inaccessible due to their obsolete format.
The Carnegie Mellon University Computer Club, a student organisation known for its comprehensive collection of obsolete computer hardware, managed to reverse-engineer the ancient Amiga format and retrieved 18 images.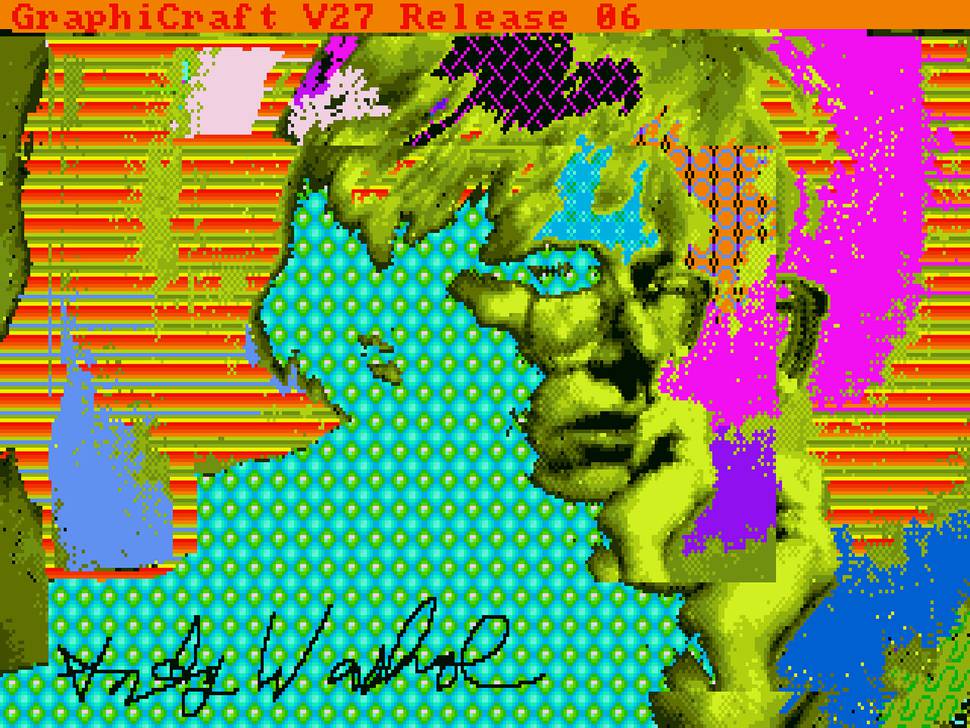 - Independent