More than 200 New Zealanders will take part in the Edinburgh Festivals later this year, including two kapa haka groups performing in the famous military tattoo. Dionne Christian talks to festival director Sir Jonathan Mills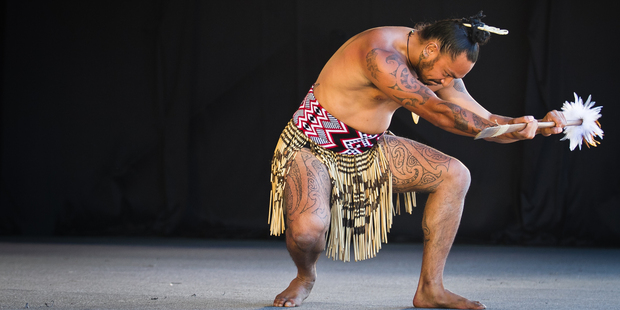 Nine years ago, Vela Manusaute and the Kila Kokonut Krew performed Playaz Night at the Auckland Town Hall Concert Chamber as part of the ComedyFest; last week they were back at their old stomping ground, all smiles as they made New Zealand entertainment history.
The KKK is taking The Factory, the world's first Pacific Island musical, to the Edinburgh Festivals, joining more than 200 artists as part of the New Zealand at Edinburgh season in August.
Also going to Edinburgh are choreographer Lemi Ponifasio and his Mau company, the Auckland Theatre Company, composer Gareth Farr, pianist Michael Houstoun, Te Matatini's national kapa haka champions, dance company Black Grace and writer Witi Ihimaera.
It is the first time such a large group from a single country has been invited to the Edinburgh Festivals, which comprise seven events: the Edinburgh International Festival; the Festival Fringe; the Royal Edinburgh Military Tattoo; the Edinburgh Arts Festival; the Edinburgh International Book Festival; the Edinburgh Jazz and Blues Festival; and the Scottish International Storytelling Festival.
Java Dance with Back of the Bus will also join the New Zealand contingent, along with FanFiction Comedy and Morgana O'Reilly with her solo show The Height of the Eiffel Tower. They were added to the line-up after Creative New Zealand prioritised funding in its September/October round of quick response grants to artists needing support to present small-scale works at the fringe festival.
CNZ is spending around $780,000 towards flights, freight, ground costs and promotions, with additional support from Manatu Taonga, the Ministry for Culture and Heritage's cultural diplomacy international programme, and the British Council.
Actor Laurel Devenie, who will perform her solo show On The Upside Down of the World at the fringe, was last there when she was 18, more than a decade ago. She worked part-time in pubs to pay for tickets to shows.
At the launch in Auckland, the director of the Edinburgh International Festival, Australian ex-pat Sir Jonathan Mills, spoke of being a regular visitor to New Zealand and watching with avid interest as our arts scene has matured.
"The artists invited to Edinburgh are great artists who are there because they should be there; there is nothing tokenistic about this," he says. "I could have filled my programme with twice as many New Zealand projects without blinking. There is depth and diversity and talent here and your artists are becoming more confident about exploring your own stories, which means there is no reason for New Zealanders to be anything but confident about their artistic contributions."
Mills believes Edinburgh audiences will be "pleasantly surprised" by the range of work and talent on display, saying we demonstrate a frankness and open-mindedness, which is refreshing.
"When you have a measure of intensity in art, it's usually very crowded and dense but New Zealand work is unique because it can be very intense but have lots of space and that, to me, is because of the country's location and history. There has been a melding of cultures, both traditional and imposed, and I suppose people have to find ways to give each other space and create something new."
Mills, who steps down this year after eight years as director of the Edinburgh International Festival, says he has long wanted to include a New Zealand section in his programming. This year was ideal because it is the centenary commemoration of the beginning of World War I. He says the war is a reference point rather than a specific focus for some of the work but it's also an acknowledgment of shared bonds of sacrifice and friendship.
At the launch, artists talked of their excitement about the opportunity to showcase New Zealand culture on the world stage, and develop new audiences, buyers and networks. The festivals attract an estimated 25,000 artists, 1000 international producers and an audience of four million.
Karin Williams, whose Multinesia Productions will take the Victor Rodger comedy Black Faggot to the fringe, says she did wonder if certain jokes were too specific to New Zealand. However, she was reassured by The Scotsman theatre critic Joyce McMillan, who
There is depth and diversity and talent here and your artists are becoming more confident about exploring your own stories. Sir Jonathan Millssaw Black Faggot at the NZ Festival in Wellington last month.
"She thought the cultural specificity really worked, so that was a huge relief," says Williams. "It's fantastic to have Samoan shows going and a testament to the standard of work being produced."
Te Matatini kapa haka groups Te Waka Huia and Te Whanau a Apanui and the New Zealand Highland Dancers will perform as part of the Royal Edinburgh Military Tattoo. Producer and chief executive Brigadier David Allfrey says the groups have collaborated more than 30 times over the years.
"The unique combination of the highland dancers and award winning kapa haka will thrill our live audiences - 8800 each evening, 220,000 in all - and come across very strongly to our substantial international television audience."
Te Waka Huia and Te Whanau a Apanui will also stage Haka, the story of Te Hokowhitu a Tu, the Maori Battalion.
Lemi Ponifasio is also inspired by World War I, taking Mau to Edinburgh to perform I Am, a new work inspired by the legacy of the war.
Five visual artists - Kushana Bush, Steve Carr, Gavin Hipkins, Shannon Te Ao and Yvonne Todd - will take part in an international exhibition during August, curated by Dunedin Public Art Gallery's Aaron Kreisler.
Writer Witi Ihimaera will join the Edinburgh International Book Festival for a series of events exploring themes such as the impact of colonialism on language.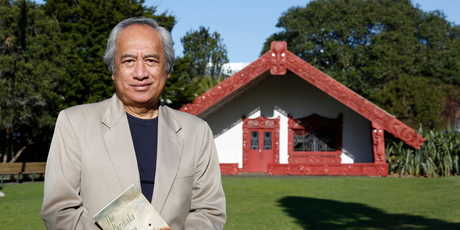 "This is a very important year for Scotland which has its referendum on Scottish independence later this year so I think it adds to it being a really good time for a New Zealand author to be there," he says.
"We face similar issues here. Like many Maori, I have Scottish ancestry on both sides of my family. In 1971, on my honeymoon, we travelled to Britain by boat and I was excited to meet a first-class passenger, Mrs Babington, as I am descended from the Scottish Babingtons. When I introduced myself to her and exclaimed that we might be related, she looked at me with disdain and didn't speak to me for the rest of the voyage.
"More than 40 years later, I would like to think I was going back to say, 'Us Babingtons in Aotearoa have done pretty well'."