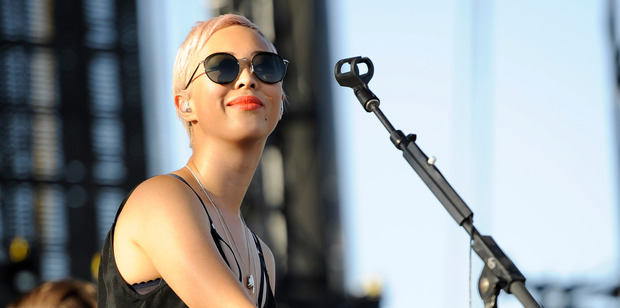 Performing to tens of thousands of fans at one of the world's biggest music festivals has to be an intimidating proposation.
But Kiwi artists Lorde and The Naked and Famous didn't disappoint during their weekend appearances at the Coachella Music Festival in Palm Springs, judging by Twitter reaction.
Photos: Coachella Festival 2014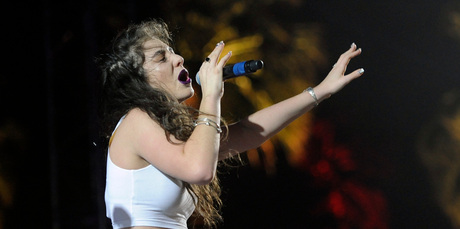 Lorde took to the Outdoor Theatre stage on Saturday to wow fans with her hits, including her No. 1 track Royals.
"coachella week 1 all done, and we go out with blister feet and dusty hair and most importantly happy ears! goodnight freaks; we love you so (sic)," Lorde tweeted her fans on Sunday.
"Also, finally had the pleasure of seeing my friends do their thing while I boogied in the crowd. ARCAAAADE FIIIRE (sic)," she captioned a photo of the Canadian band.
Like Pharrell later that night, Lorde complained of the winds sending dust across the venue.
"playing coachella yesterday night was just the craziest thing. brb now scrubbing dust from my body/life," she wrote.
The Naked and Famous performed on the Main Stage at 5.30pm on Sunday, delivering a high-energy set including Punching in a Dream and Rolling Waves dressed mostly in black.
Positive comments about both acts were made by fans watching the acts live - and by thousands more enjoying YouTube livestreams at home.
I just stopped everything to watch Naked and Famous at Coachella right now, live on YouTube. Killing it.

— Chris Erwin (@smervincle) April 14, 2014
#Lorde's dressed in desert white, mesmerizing a huge crowd on a wind-whipped side stage. Gorgeous in every way #Coachella @mtye

— Billboard (@billboard) April 13, 2014
Wow. I think the Naked and Famous will look back on that Coachella set as a breakthrough moment. They got their chance and just nailed it.

— Russell Brown (@publicaddress) April 14, 2014
@JakeGruelle can't stop watching the naked and famous performance from coachella . It's wow man

— wxlf?? (@rarewxlf) April 15, 2014
lorde coachella performance was flawless

— D r e a ? (@aleexandreea) April 15, 2014
Watching @lordemusic's Coachella performance right now. It is just too good. She's so perfectly imperfect.

— Liz. (@Pizzzy_) April 15, 2014
Both Kiwi acts are set to perform at Coachella's second event this weekend, which is headlined by reformed rap group Outkast, British rockers Muse and this year's Big Day Out headliners Arcade Fire.
Watch the Naked and Famous' full set from Coachella:

Watch Lorde's full set from Coachella:

- nzherald.co.nz with AAP