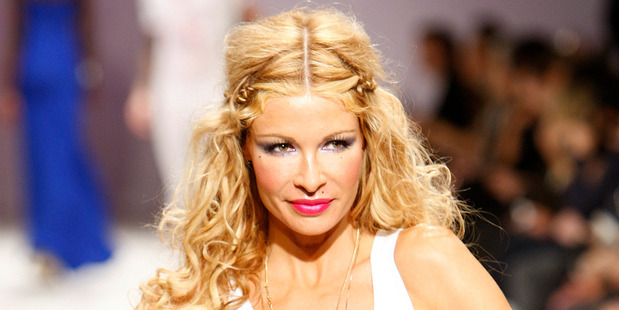 It was just supposed to be a romantic trip to New York, but My Kitchen Rules judge Pete Evans and Kiwi beauty Nicky Watson - who now uses her maiden name Nicola Robinson - decided to make it extra special with an impromptu proposal.
The couple, who have been together for more than three years, decided to take the next step in their relationship while walking along a snow-covered street in Brooklyn, according to New Idea.
"It was just a very beautiful moment where it almost felt like time stood still for a second," 37-year-old swimsuit model Robinson told the magazine.
"There we were in New York talking away and I said: 'Gosh, if we ever get married, taking our loved ones on holiday would be a wonderful way to do it', and Pete's eyes lit up as he thought about the opportunity for another surfing trip.
"Of course I began to cry tears of happiness when he replied, 'Right, let's do it, let's get married'.
"We both felt overwhelmed with love!"
Robinson is yet to get her engagement ring, wearing a "temporary" crystal one instead, but said she has her eye on a pounamu greenstone ring.
The 40-year-old cooking show personality said the pair had "never really though about marriage" but that they were committed to each other.
The healthy, beach-loving couple met in Adelaide back in 2011 and said they plan on having a low-key wedding early next year.
Evans - who has two daughters Chilli, 9, and Indii,7, from a previous relationship - said the girls were exited about the prospect of a wedding.
- Daily Mail