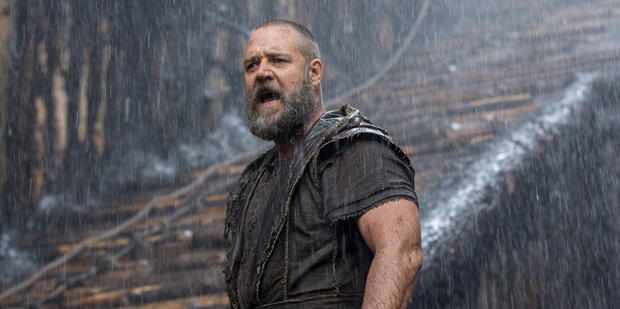 A screening of the film Noah was cancelled in the UK due to flooding in a cinema.
In a case of epic irony, cinemagoers were turned away from the first viewing of the biblical movie last Friday due to excess water found in Exeter Vue.
One tweeted: "#Irony. The day Noah was released Exeter Vue was flooded overnight."
Staff discovered the low level flooding when they arrived for work just after 7am, the Exeter Express and Echo reports.
The venue closed to the public until 2pm, forcing the first showing of Noah at 12.15pm to be cancelled.
A spokesperson for Vue said: "We can confirm that there was flooding at Vue Exeter on Friday 4 April due to a fault with an ice machine."
Noah, created by Oscar-winning director Darren Aronofsky, is set to become one of this season's biggest blockbusters.
The film has already proved controversial with many religious groups, who have voiced concern over Aronofksy' s liberal interpretation of the original biblical account.
Most recently, the film has been banned in Malaysia due to religious reasons, namely the depiction of a Muslim prophet.
Logan Lerman, who stars as Noah's son Ham in the film, defended Aronofksy'l s interpretation last week, calling it a " good telling" of the story.
* Read our review of Noah here.
- Independent