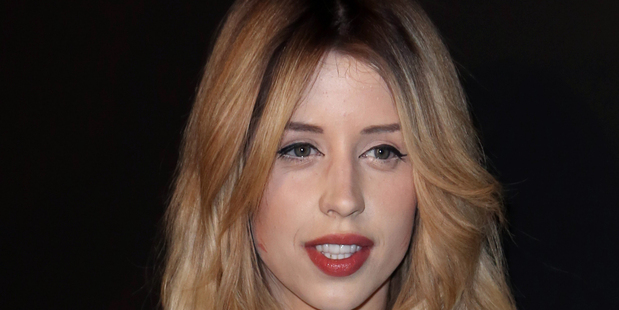 Live Aid founder Bob Geldof said his family was "beyond pain" at the death of his socialite daughter Peaches at the age of 25.
Police were called to her secluded home outside Wrotham in Kent, southeast England, but she was pronounced dead at the scene.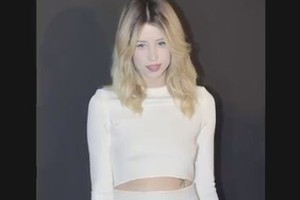 Her death was being treated as "unexplained and sudden", police said.
Peaches, a mother of two young sons herself, was just 11 when her mother, television presenter Paula Yates, died of a heroin overdose aged 41 in 2000.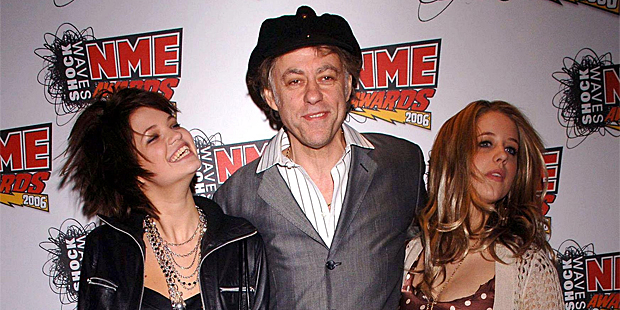 Peaches Geldof, right with her father Bob Geldof and sister Pixie in 2006.
In her last Twitter message to her 190,000 followers on Sunday, Peaches posted a photograph of her as a baby being held by her mother, with the words, "Me and my mum".
Her father Bob, who put together a huge live rock show in 1985 to raise money for the Ethiopian famine, said of his second daughter: "Peaches has died. We are beyond pain.
"She was the wildest, funniest, cleverest, wittiest and the most bonkers of all of us.
"Writing 'was' destroys me afresh. What a beautiful child.
"How is this possible that we will not see her again? How is that bearable? We loved her and will cherish her forever."
Read more:
• Peaches Geldof's haunting last interview
• Tributes flow for 'gorgeous girl' Peaches Geldof
Peaches was the second daughter of Bob Geldof and Paula Yates. Their first was Fifi Trixibelle, and Peaches has a half-sister, named Heavenly Hiraani Tiger Lily, her mother's daughter with late INXS frontman Michael Hutchence.
Peaches' second husband Tom Cohen, the singer in the now-disbanded group S.C.U.M, said: "My beloved wife Peaches was adored by myself and her two sons Astala and Phaedra and I shall bring them up with their mother in their hearts every day. We shall love her forever."
She married her first husband, rock musician Max Drummey, in 2008 but they separated the following year.
Peaches wed Cohen two years ago in the same church in Kent where her parents were married and where her mother's funeral was held.
On the day, she told Hello! Magazine: "I feel her (Paula Yates's) presence all the time but especially today.
"Mum loved family celebrations and she would adore Tom and the fact that we've married here. I know that she is watching over me and feeling so happy for us."

Police officers attend the home of Peaches Geldof in Wrotham, Kent
Peaches had a media career writing for British newspapers and presenting celebrity-driven TV shows.
Kent police said in a statement: "Police were called at 1:35pm on 7 April 2014 to an address near Wrotham following a report of concern for the welfare of a woman.
"A woman aged 25 was pronounced dead by South East Coast Ambulance Service.
"At this stage, the death is being treated as an unexplained and sudden death. Officers are working to establish the circumstances around the death."
- AFP
Where to get help:
• Lifeline: 0800 543 354 (available 24/7)
• Suicide Crisis Helpline: 0508 828 865 (0508 TAUTOKO) (available 24/7)
• Youth services: (06) 3555 906
• Youthline: 0800 376 633
• Kidsline: 0800 543 754 (4pm to 6pm weekdays)
• Whatsup: 0800 942 8787 (noon to midnight)
• The Word
• Depression helpline: 0800 111 757 (available 24/7)
• Rainbow Youth: (09) 376 4155
If it is an emergency and you feel like you or someone else is at risk, call 111.