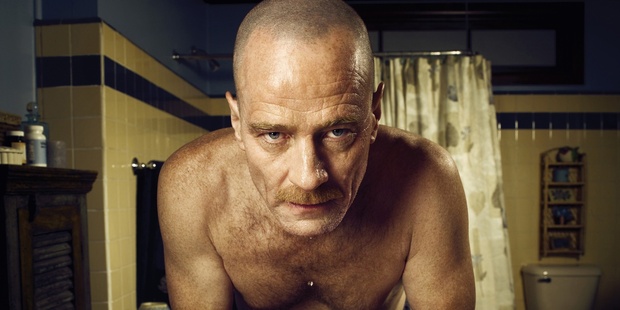 * This story contains spoilers
Bryan Cranston says he will expose the truth behind some dangerous events in a new Breaking Bad memoir.
The 58-year-old actor portrayed meth manufacturer Walter White in the hit TV series, a role which earned him three Emmy Awards.
And Cranston is prepared to tell all in a book he is writing.
"Walter White taught me a lot - some of it useful, some of it dangerous,'' Bryan said in a statement to The New York Times.
"With this book, I want to tell the stories of my life and reveal the secrets and lies that I lived with for six years shooting Breaking Bad.''
The memoir will hit bookshelves in 2015.
Nan Graham, from publishing company Charles Scribner's Sons, knows audiences will be deeply moved by Cranston's words.
"(Bryan) writes the way he acts - with fierce commitment, intelligence and humour,'' she said.
Breaking Bad officially concluded last year after airing for five seasons.
Cranston previously admitted he was slightly disturbed when he watched the finale in a Hollywood cemetery with co-star Aaron Paul and 4,000 excited fans.
"It was really emotional for me, watching myself die among the headstones. It was a beautiful night. Everyone was on lawn chairs. It was like a really big, morbid picnic,'' he told Empire magazine.
Following a successful string of TV appearances, Cranston is back to making feature films.
He will next be seen in Godzilla alongside Elizabeth Olsen, Aaron Taylor-Johnson and Juliette Binoche.
- Cover Media