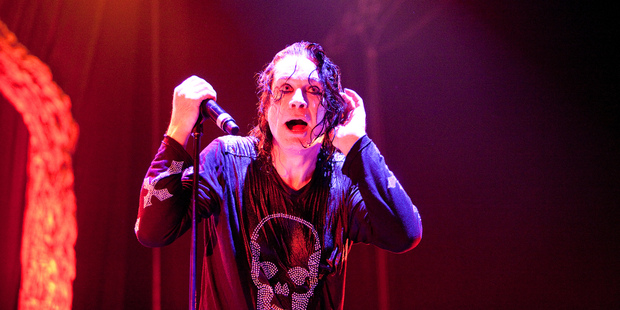 Ozzy Osbourne's lawyers have threatened to take legal action over a brand of ale that shares its name with the rock star.
The Black Sabbath frontman's legal team has sent a cease-and-desist letter to bosses of The Brewer's Art, a brewery in Baltimore, Maryland, over an ale called Ozzy.
The ale's artwork features the name inked on the fingers of a clenched fist that's similar to the tattoo the rocker sports on his knuckles. The artwork also has a bat logo, a possible reference to Osbourne's infamous stage stunt in which he bit the head off a live bat.
Tom Creegan, owner of The Brewer's Art, confirmed the legal dispute to The Baltimore Sun newspaper and revealed he had received a letter from Osbourne's lawyers.
- WENN