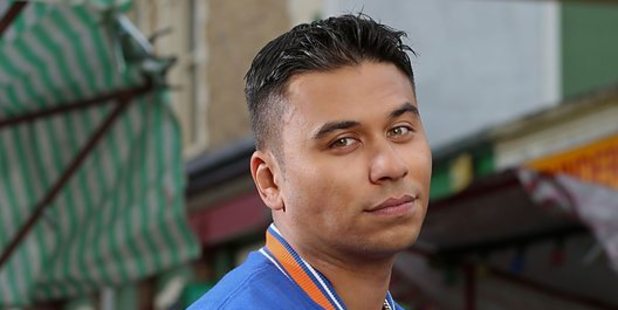 Ricky Norwood has been suspended from EastEnders after a video emerged of him smoking marijuana.
The 28-year-old actor - who plays Arthur 'Fatboy' Chubb in the BBC soap - has been banned from filming for two months after BBC bosses decided to "take action".
A statement from EastEnders said: "Ricky Norwood has been suspended from the show for a period of two months with immediate effect.
"In addition, Ricky would like to apologise to EastEnders' viewers for any offence caused and for bringing the show into disrepute."
Norwood hit the headlines at the weekend after the incriminating video - which is said to show the star performing a sex act as he smokes cannabis on Skype - leaked and was touted for sale to an X-rated website.
Norwood hasn't lost his job over the incident.
A source said previously: "EastEnders is a family soap and the bosses don't tolerate any of this sort of behaviour.
"This is incredibly reckless by Ricky given his position on a BBC family soap. He's seen as a role model.
"It's made very clear to cast members that they have to behave, especially when it comes to sex and drugs."
Images from the video appeared in The Sun newspaper on Sunday and as a result a spokeswoman for EastEnders admitted show bosses would be meeting with Norwood to talk about the clip.
She told MailOnline: "We will be meeting with Ricky early next week to discuss this matter. We are unable to comment any further at this stage."
The star won a National Television Award for Best Newcomer after joining EastEnders in 2010 and his latest storyline has seen him comforting Dot Cotton (June Brown) following the death of her son Nick Cotton
- Daily Mail