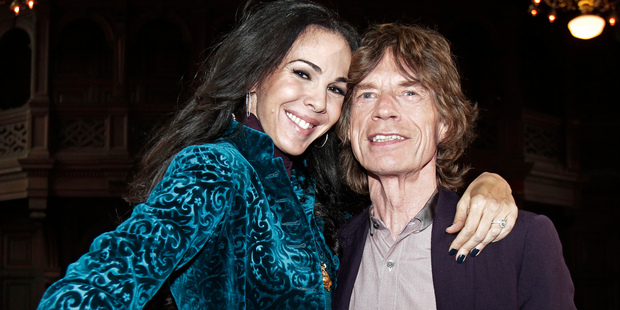 Mick Jagger has been joined by close family and friends at a private funeral in Los Angeles for his fashion designer girlfriend L'Wren Scott, who died last week.
The service was held amid tight security at the Hollywood Forever Cemetery, the final resting place to generations of celebrities including Jayne Mansfield and Douglas Fairbanks.
Jagger, who flew to Los Angeles to be close to his daughters last week after postponing the Rolling Stones tour of Australia and New Zealand, arrived in a blacked-out SUV at the cemetery.
"A small private gathering of family and close friends attended a funeral service for L'Wren Scott today'' at the Hollywood Forever Funeral Home, which is in the cemetery grounds, Jagger's spokesman said.
The roughly hour-long service with blessings and prayers included "memories and words of tribute" from Jagger and Scott's brother Randy Bambrough, among others, spokesman Bernard Doherty said in a statement.
Poems were read by Jagger's daughter Karis, as well as actress Ellen Barkin. Another daughter, Jade Jagger, read Psalm 139, and the rocker's grandchildren, Mazie and Zak, read Psalm 23.
Scott's niece Hannah read Shakespeare Sonnet 18, while Bernard Flower sang Will the Circle be Unbroken.
Jagger, the 70-year-old frontman of the iconic British rock band the Rolling Stones, had been with Scott for 13 years.
The model-turned-fashion designer was found dead in her luxury New York apartment last Monday. She was 49. A coroner has since confirmed that Scott took her own life.
- AFP