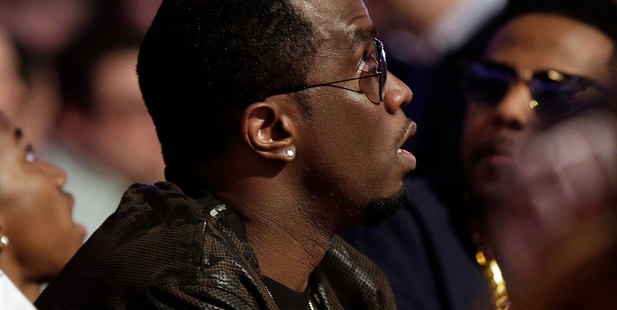 He has already changed his stage name twice in his career, confusingly ditching 'Puff Daddy' for the more simple moniker 'P.Diddy' back in 2001.
But now, after streamlining yet again to the simpler 'Diddy' nine years ago, Sean Combs is returning to the name which made him famous.
What's more, the 44-year-old rapper rather confusingly claims that he never changed his name, and has was always in fact, Puff Daddy.
"For the record, I did not change my name," he wrote on Twitter. "I always have been and always will be PUFF DADDY! :) Be cool Man lol #MMM #BigHomie RT!!!!"
The 44-year-old rapper and businessman initially announced the name change in the opening credits to the trailer for new music video Big Homie.
As if to see the funny side, he later tweeted: 'Diddy or Daddy?'
The rapper dropped the name Puff Daddy back in 2001 after being found not guilty of charges of possession of a weapon in connection with a 1999 shooting at a New York club.
"No more Puff Daddy - the first week in June, we're going to have a name-change ceremony," he told MTV News at the time. "I just want something fresh. I'm rocking with P Diddy just now."
The rapper said the new name had been suggested by his friend, the late rapper Notorious BIG, who was shot dead in 1996.
Combs has timed his name announcement to coincide with MMM, his first album in four years. He has released two albums as Puff Daddy, one as P Diddy, and two as Diddy.
MMM will be released later this year, while single Big Homie is out in the US next Tuesday.
The trailer for the video sees Combs strolling through a grocery store to the sound of piano.
The star sports several gold chains and a T-shirt before he's seen behind the wheel of a sports car in an oversized fur coat.
Over an exert of Combs rapping, the footage then flashes to the star wearing a black top and sunglasses, rapping to the camera.
BIG HOMIE TRAILER from Diddy on Vimeo.
- The Daily Mail