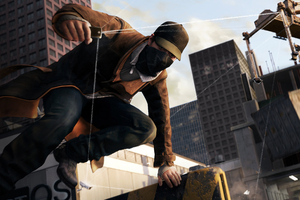 The creative director behind hyped hacking game Watch Dogs says his open world crime thriller will take gamers between 35 to 40 hours to complete.
It will take completionists more than 100 hours to find all the game's secrets, Jason Morin estimated.
Morin's claims follow news that additional content has been added to the game.
"The entire development team has been working hard to polish and fine tune Watch Dogs in order to deliver a truly memorable open world game," Ubisoft said in a statement provided to Gameplanet.
"In parallel, the extra time also allowed the team to include a bit of additional content."
@vytla102 I would say the average player which does free roam a bit tend to reach the end within 35-40h. But doing everything is close 100h.

— Jonathan Morin (@Design_Cave) March 15, 2014
Watch Dogs will be available on May 27 for Xbox 360, PlayStation 3, Xbox One, PlayStation 4, and PC.