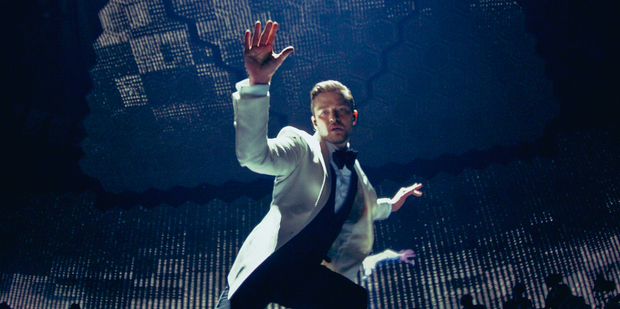 Justin Timberlake is coming to New Zealand - and his Sunday night show means dedicated pop fans are going to face a rough Monday morning at work.
The Grammy-winning pop star has announced one New Zealand show on Sunday, October 12 - his second time in New Zealand after selling out Vector Arena three nights in a row in 2007.
Those shows earned rave reviews from fans and critics alike, and this time Timberlake will be performing on the back of last year's double album release The 20/20 Experience as part of his world tour.
If Timberlake does extend his number of dates at Vector, it's likely to be after the Sunday night show.
At the moment, his final Australian show is in Perth on Thursday October 9.
The Australasian leg of his world tour starts its run of two night stands in Melbourne on September 18 followed by Adelaide, Brisbane, Sydney and Perth.
He's the first of several big name pop acts expected in New Zealand towards the end of this year, with Katy Perry announcing on Twitter that she would announce dates in the coming weeks. Other rumours include Drake, Kanye West and Lady Gaga.
Tickets to Timberlake's show go on sale through Ticketmaster from 10am on March 21. Pre-sales for MasterCard cardholders and
members of Timberlake's The Tennessee Kids fanclub begin on March 18.
Justin Timberlake
Where: Vector Arena
When: Sunday, October 12
- nzherald.co.nz