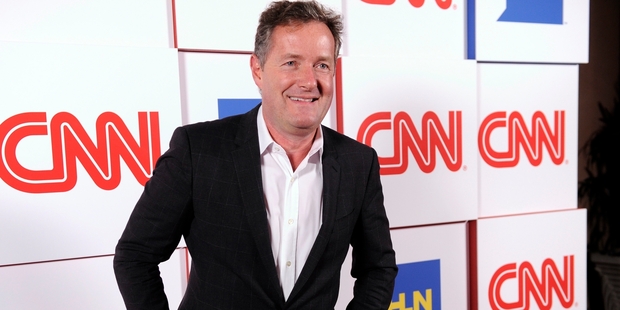 CNN has dropped television host Piers Morgan's talk show after its ratings plunged.
The former British tabloid editor - who irked conservative Americans after launching a crusade for greater gun control measures - struggled after stepping into the shoes of popular, down-to-earth host Larry King in the coveted primetime slot.
King, an 80-year-old talk show star who now hosts a show broadcast on Hulu, Ora TV and Russia's RT television, is known for his ability to connect immediately and easily with ordinary Americans.
He hosted Larry King Live on CNN from 1985 to 2010, wearing his trademark wide-rimmed glasses, shirt with rolled-up sleeves and suspenders.
Morgan, in contrast, was inherently British and not just in his accent.
He made repeated references to cricket, a sport with little US presence, and professed his ignorance about American football and preference for the round football.
"CNN confirms that Piers Morgan Live is ending," CNN vice-president of communications Barbara Levin said.
"The date of the final programme is still to be determined."
- AFP