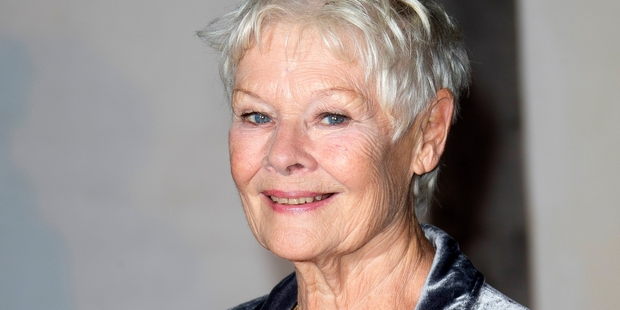 She will be forever associated with some of the greatest roles of stage and screen, but Dame Judi Dench is facing what must be one of the toughest challenges.
Her eyesight is degenerating to such an extent that she may soon be unable to relish the visual delights of the industry of which she has been a central pillar for more than half a century.
In an interview in America, Dame Judi, 79, has admitted the macular degeneration from which she suffers is getting worse.
"I never want to make much of it, but it is difficult - very, very difficult," she said. "I can't read anymore. I can't paint like I used to. I try to watch movies but it's quite difficult."
Dame Judi has previously admitted that she is reliant on friends and colleagues reading scripts to her and that she finds interviews difficult because she is unable to make out the faces of people in front of her.
This is the first time she has said that the age-related condition, which affects a tiny part of the retina and causes problems with central vision, is beginning to hamper her enjoyment of other people's performances on stage and screen.
The condition, in both eyes, is difficult to treat.
But the actress - one of Britain's foremost stage performers, who gained worldwide recognition as spy chief M in the James Bond films - has no intention of retiring.
"It's the rudest word in my dictionary, 'retire'," she said. "And 'old' is another one. I don't allow that in my house."
She added: "I heard a woman being interviewed on the radio the other day who was 105, and I expected this very frail voice, but this wonderful voice came out and she said, 'I'll tell you one thing,' she said, 'Don't stop anything. I never stop anything I'm doing because otherwise I'll never get started again.' And I thought, 'That'll do'."
Dame Judi has spent the past few months recovering from a knee operation, leaving her unable to campaign for an Oscar with the vigour required by the Hollywood awards machine.
But, true to character, she sees no point in dwelling on the negative. "It's a new knee," she said. "And it's getting better every day."