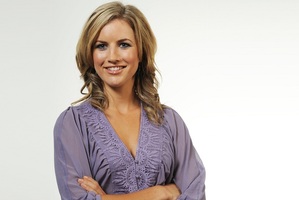 Alison Pugh will be the new co-host of TVNZ's Breakfast show, alongside host Rawdon Christie, the national broadcaster announced today.
Pugh first joined TVNZ in early 2009, starting on the assignments desk before reporting later that year.
She said she had always been "really passionate" about the Breakfast show and was looking forward to the year ahead.
Pugh will take up the role effective immediately, starting on Breakfast on Monday.
- APNZ