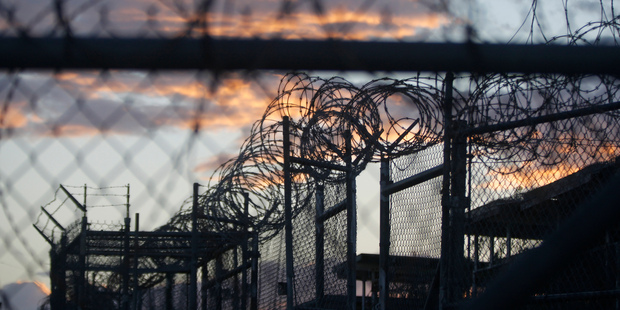 A Canadian hard-rock band says it has sent the Pentagon a bill for US$666,000 ($802,000) after a former Guantanamo Bay guard alleged that the US military used their music to torture detainees.
Skinny Puppy found their music was blasted out at the detention centre in southern Cuba from a former guard who is a fan of the band, keyboardist Cevin Key told Canada's CTV Television.
Rights groups say that prison officials subjected Guantanamo's terror suspects to "deafening loud music", often featuring violent lyrics, during interrogations.
Several other bands, including REM, Rage Against the Machine and Metallica, have denounced the use of their music at Guantanamo.
"We sent them an invoice for our musical services considering they had gone ahead and used our music without our knowledge and used it as an actual weapon against somebody," Key told CTV. The amount they requested may be a reference to 666, known as "the devil's number", in light of the band's Gothic themes.
But the Pentagon said it had not received any invoice from the band.
"One wonders how such a bill might reasonably be generated and lawfully delivered, based on an unsubstantiated claim by some random, nameless fan, as one member of the band alleges, or via 'grapevine', as another member of the band alleges," spokesman Colonel Todd Breasseale said.
And he suggested the claim was a ploy by Skinny Puppy to garner free publicity.
The group, which has a cult following, has performed live with band members smeared in fake blood, sporting machetes, animal skins and heavy black and white makeup. They have even included mock executions in their performances.
- AAP