Europe's first big festival of 2014 features a film by Taika Waititi and Jemaine Clement.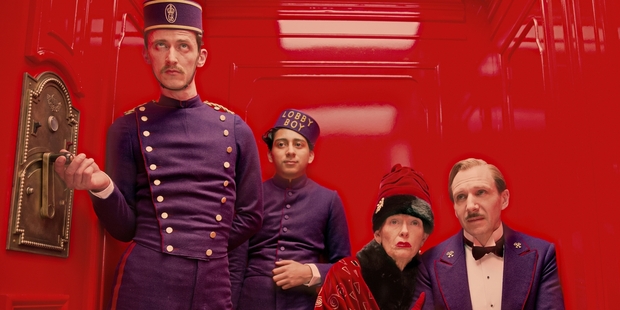 New movies from Wes Anderson and Richard Linklater will go head-to-head with upstarts from Europe, China and Latin America for the Golden Bear top prize at the Berlin film festival starting on Friday.
The 64th Berlinale, as the 11-day event is known, is the first major European festival of the year and serves as a launchpad for Hollywood fare and risk-taking independent movies from around the world.
Among the indies is What We Do in the Shadows, the vampire mockumentary from Taika Waititi and Jemaine Clement. Berlin is the second festival stop for the film after its premiere at Sundance last month.
It will screen in the teen-themed "Generation 14plus" section of the festival. Waititi's previous feature, Boy, also screened at Berlin.
US producer James Schamus (Brokeback Mountain, Crouching Tiger, Hidden Dragon) will lead a jury including double-Oscar-winning Austrian actor Christoph Waltz, Hong Kong star Tony Leung and French filmmaker Michel Gondry awarding the main prizes among 20 contenders on February 15.
The sprawling festival will screen more than 400 films in cinemas across the snowy German capital, and many of the hottest tickets are for movies outside the main competition.
George Clooney is due in town to present The Monuments Men, about a team of art experts who fought to protect artworks from the Nazis during World War II. The picture also stars Matt Damon, Bill Murray and Cate Blanchett.
Jan Schulz-Ojala, chief critic for Berlin daily Der Tagesspiegel - who has been covering the festival for two decades - said that anticipation was also building for a director's cut of Danish provocateur Lars von Trier's new sex epic Nymphomaniac Volume I starring Charlotte Gainsbourg.
"It is 30-35 minutes longer than the version already running in Denmark and other places and so it's of very special interest for cinephiles," he said. "What was cut out of the cinema version - is it explosive or superfluous? I'm really curious."
However, he noted that von Trier was not expected to appear in public in Berlin following a disastrous stop in 2011 at the Cannes film festival, where he was ignominiously booted out for making a Nazi joke about himself at a press conference.
On opening night, Wes Anderson will unveil his keenly awaited The Grand Budapest Hotel, starring Ralph Fiennes, Adrien Brody and Tilda Swinton, about the escapades of a crafty concierge between the two world wars.
Richard Linklater, who brought his now Oscar-nominated Before Midnight to Berlin last year, will show Boyhood, made over more than a decade and starring frequent collaborator Ethan Hawke as well as Patricia Arquette.
Academy Award-winner Forest Whitaker teams up with Harvey Keitel in Rachid Bouchareb's Two Men in Town, about an ex-convict who has converted to Islam.
Schulz-Ojala said he was also intrigued by entries from Argentina and China, "two strong countries for cinema".
The drama History of Fear, set in a gated community in the suburbs of Buenos Aires, is director Benjamin Naishtat's first feature. And Celina Murga's The Third Side of the River tells of a respected doctor who lives a double life with separate families. She is one of four women vying for prizes.
China will be represented by the thrillers Black Coal, Thin Ice by Diao Yinan, Ning Hao's No Man's Land, and the novel adaptation Blind Massage by Lou Ye.
Peruvian director Claudia Llosa, who won the Golden Bear in 2009 for her harrowing drama The Milk of Sorrow, will present her English-language debut, Aloft, featuring Jennifer Connelly and Cillian Murphy.
Austrian filmmaker Feo Aladag will unveil Inbetween Worlds, about a German soldier in Afghanistan.
The festival will also honour veteran British director Ken Loach, 77, with a Golden Bear for lifetime achievement and show a retrospective of his work.
The event will wrap up on February 16 with screenings of its biggest hits.
- AFP